Middle Georgia
Started by
Jessa_
,
Feb 23 2006 01:31 PM
Posted 25 January 2010 - 09:31 AM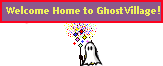 Take my hand and we'll go riding through the sunshine from above
---
Posted 03 October 2010 - 08:57 PM
I know this is an old old thread but there is a house across from the post office off of College street (one way going towards the city, the post office is on the left and the house is on the right) that I know had activity about 22 years ago. At that time, it was a rental with an upstairs apartment. I had friends who lived there. It was fairily active even during the day.

---
Posted 14 October 2012 - 01:25 AM
Hey what's going on everybody my name is mike I live Warner Robins and I am looking for a paranormal group to join.... Jessa, hanauma726, mattK and gaemt I'm very interested in possibly joining your group.... I've been looking for a group to join for years now.... I don't have that much equipment at the moment.... All I have is an EVP recorder I wouldn't mind getting more equipment... Please i am very serious and would like to visit some haunted locations around the Georgia area.... Hope to hear from someone soon....

---
---
0 user(s) are reading this topic
0 members, 0 guests, 0 anonymous users