Dear Ghostvillagers,
Death. It's the elephant in the room. We can't talk about ghosts unless someone has passed away. And we can't talk about ghosts unless we're exploring some concept of the afterlife.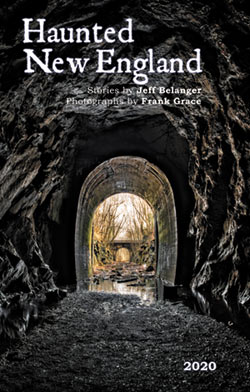 I've said before that I adore the ghost discussion because it breaks down spirituality to the least common denominator. We can talk about the afterlife without getting people riled up on specific religious dogmas. With ghosts we can even talk about death without getting too serious about facing our own mortality. When we talk about a haunted place, those concepts are buried just beneath the surface, and you don't have to dig too deep to find them.
So we share eerie tales, we feel the hair on the backs of our neck stand up, and we tell ourselves it's just a story if we're not ready to believe anything beyond that. But for many of us, it's not just a story.
My fall program tour is about to kick off. Each year a theme emerges, and this year's theme is death. While that may sound dark and gloomy, it isn't all black roses and drizzling rain. One subject I've explored this past summer is the Buddhist Corpse Meditation.
The idea is to sit and meditate by a human corpse or skeleton. While that may sound macabre, it's really about pondering your own mortality, understanding that this is your own inevitable fate, and deciding how you want to live your life knowing this is coming no matter what. Do you want to be the kind of person people will miss? Someone who made a difference? Someone who will be remembered at all? Sometimes we have to look death in the eye in order to truly live.
Exploring haunts and ghosts allow us to catch a glimpse of what lies just beyond the veil and take stock of ourselves.
Speaking of exploring haunts, this month I'm proud to announce the release of my limited-edition 2020 Haunted New England wall calendar featuring the photography of Frank Grace! This is the sixth calendar we've produced together, and it features a dozen New England haunts and stories. We only print 350 of them, so once they're gone, they're gone. If you have the 2019 version, there's no locations repeated in the 2020 calendar. Plus! If you act now, we'll include an extra day absolutely free!
(Okay, okay, 2020 is a leap year, but still!)
I hope you'll consider taking a look at this year's calendar. Your support of my various projects means a lot to me. I also hope to meet some of you this fall on my story tour. 
Supernaturally yours,
Jeff Belanger
Mayor of Ghostvillage.com
Twitter: @THEJeffBelanger
Facebook: Jeff Belanger
YouTube: www.youtube.com/legendtripping
Instagram: www.instagram.com/exploringlegends/