HELLO FRIENDS! WELCOME HOME TO THE WONDERFUL WORLD OF GHOSTVILLAGE!
Welcome to the world's largest and most comprehensive supernatural community! Our mission is to openly discuss ghost research and evidence. Ghostvillage.com is the place where paranormal investigators, those who have encountered a ghost or spirit, people curious about the paranormal, and even skeptics come to share views. Though we may not agree with all of the ideas posted on the site, we do welcome all viewpoints. As a part of the TeamModerators, I invite everyone into this global community.



Feel free to introduce yourself in our Introductions Board

If you are a beginner in paranormal quest, and have queries and questions and suggestions feel free to share it in our Beginners Block

Kindly read through our guidelines here --> Ghost Village Member Guidelines

Things to note:

1. For any troubles and suggestion that you have, you can contact the assigned moderators for each board. Know your moderators --> Moderating Team
Or if it is a general suggestion/complaint you could contact our Town Square Manager - mrspookypants

2. We have two different ways to post, one is the "fast reply" button you see below a post, and another is the "add reply" button. There are lot of add on options(smileys, url, colour, attaching files etc) are available only in the "add reply" button.
Check this for the various Board Features --> Help on Board Features

3. You are free to express yourself, so long you don't intrude into another's space. You set the limit and you live it up.



4. Kindly STAY ON TOPIC!



5. Guests are requested to register with the GV before they can post.

6. We have lots of subjects here, so before you post, kindly see if it already is an existing topic. Click on the page numbers that is visible to navigate. What if you see something interesting regarding what you wanted to say?

7. For any technical difficulties, we have the Technical Support Board, so please post your queries and difficulties in there.

8. For any complaints that you have, feel free to send an IM (Instant Message) to the respective board Moderators, we assure you timely guidance for whatever challenges that you have. If there is anything that is beyond our power, we can put you onto the other authoritative people.

9. And always remember, this is your Village, this is your place. So be free, and keep things neat!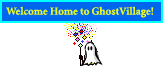 E N J O Y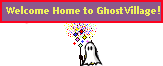 We at Ghostvillage
DO NOT
condone any type of illegal activity, whether it is done in the pursuit of paranormal research or otherwise.
With that being said, the Member Guidelines for the message boards have been updated to include number 10:
Any post or material that contains a reference to any type of illegal activity (such as trespassing, use of illegal substances, or any other activity that is deemed illegal) shall be removed from the boards without warning.
This means that if you post something that is illegal, your post or material will be removed from public view. You will not be given a warning, it will just be removed. No explanation will be given.
Notice I said that it will be removed from public view. That does not mean that the material will be deleted, but it will be removed and logged so that we are able to keep it as a record. The first time you violate Guideline #10, the material will be removed. The second time, your account will be suspended for 48 hours. The third offense will result in the removal of your account from GV.
This is something that we take very seriously. GV is here to promote the paranormal world, to get people talking about it and thinking about it, to give people a place to come and talk about their experiences and find others who can relate. We want to do this in a positive way. Illegal activity involved with the paranormal world casts a very negative light on things and we will not condone that, be part of that, or accept it.
Edited by kats_god, 29 December 2006 - 06:50 AM.