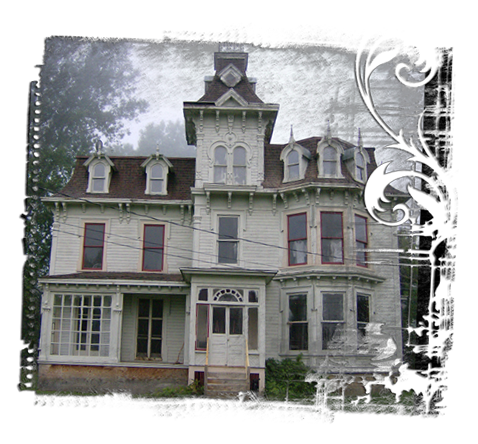 October 24th from 7pm - Midnight
For one night only! Come and experience the rich and storied history of the Bruce Mansion located on M-53 in Burnside Township. This famous mansion has been standing on its exact location since 1876. Have you ever wanted to get inside of this amazing mansion? Now is the perfect opportunity!
The evening begins with a historic tour of the mansion provided by Grimstone Inc., the highly acclaimed paranormal group. Through this tour, come experience the history that is tied to the mansion and hear about the many legends that are rumored to have taken place. What is fact and what is fiction? Only time will tell.
Continue your evening at various investigation stations situated throughout the house. Each floor of the mansion will feature various ghost hunting equipment as well presentations with a Grimstone-Inc investigator, available to answer any questions.
Is this place truly haunted? Find out what happened to Grimstone-Inc during an investigation in September!
Donít Delay! Limited tickets are available. Get them before they sell out!
Price P/P: $20 if purchased prior to October 14th. $25 after October 14th. Tickets may be purchased at the venue if spots are available. Purchase 2 or more at the venue for $22.50 each. You can purchase tickets online at
www.grimstone-inc.com
!Operates rain or shine. No refunds. PLEASE PRINT YOUR RECEIPT AND BRING WITH YOU TO THE EVENT!
Bruce Mansion is Located at:
5977 Van Dyke Road
Brown City, MI
Questions: Call MaryAnn at (810) 813-9012
or Email:
investigators@grimstone-inc.com