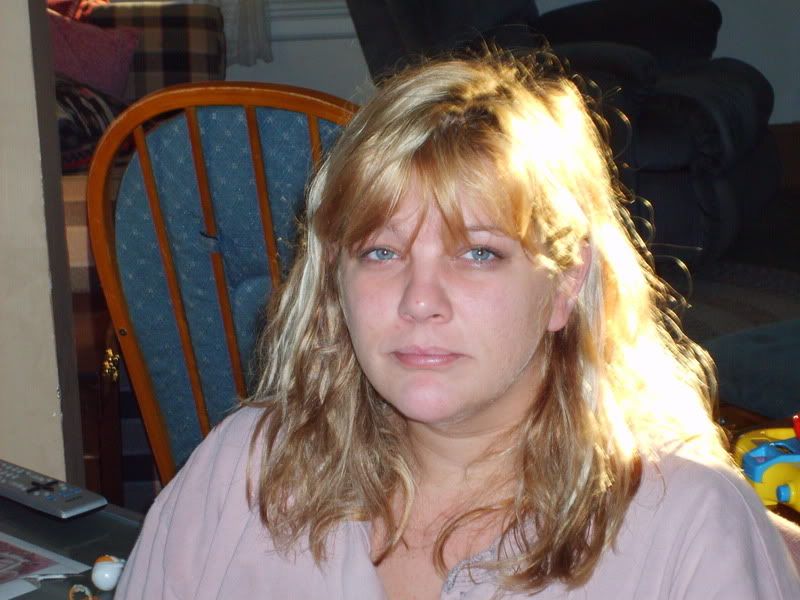 ~Me this morning...after taking flu medicine...ewwww-yuck! My hubby just loves me!
I didn't know you posted these until now Laurie!! How wonderful what a great looking family!! Hey your picture beats mine that they put in for our news article anyday, you look radiant with the smile! You can see the love around! Love how they put mom in the middle...awesome! Cmraposa absolutely wonderful to see with your children too! What cuties! How lucky both of you are to take such wonderful photos! (I shy away from the camera) But both you ladies are very photogentic and the camera likes you very much! Laurie was this taken with your new camera? Julie
~Ha!!! I've seen your picture, Miss Julie "I'm so camera shy" Keller! LOL!!! You take wonderful pictures too!!!! No, that pic was taken by my mother who came by for a couple of hours from Iowa. But the one I just posted of my ill-butt is the one Todd snapped of me this morning...right after I took THEE nastiest tasting flu-remedy medicine around. Can't someone invent an adult medicine that tastes like cotton-candy??!! Julie, thanx hun for the compliment! Your family is wonderful...very beautiful gang to be proud of!