We Went up to Klein Kariba for a few days...and had a fabulous time. Bit too much sun though.
These are a couple of shots of the animal buddies we made while away this last week.
Our mountain house was completely surrounded by bush and natural wildlife.
Often, they'd come up to the windows of the house and give the kids a treat. The windows in the lounge is where you will see the kids standing most of the time.
There were our monkeys....which raided our house and stole our bananas and they had a penchant for coconut cookies and my muelsi.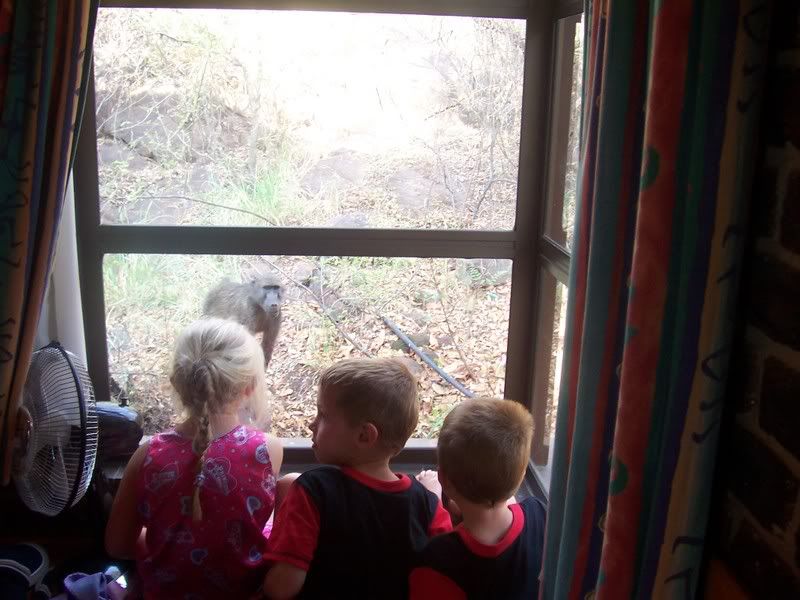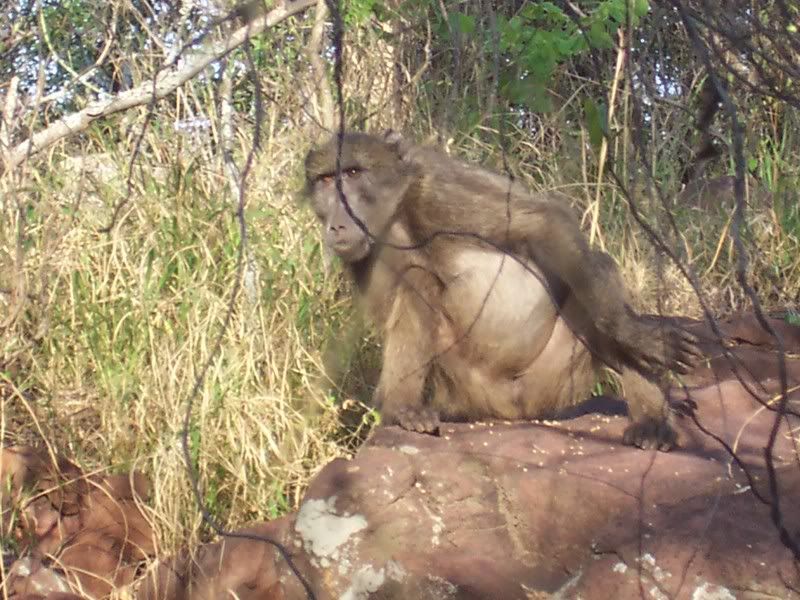 My blue eyed stallion that fought with everything and anything he saw. The horses were enclosed though, to protect them from the other animals. He's got marks all over him from being kicked by the other stallions. This one has the devil in him! I have video of him coming up to me to be rubbed though! At least he liked me!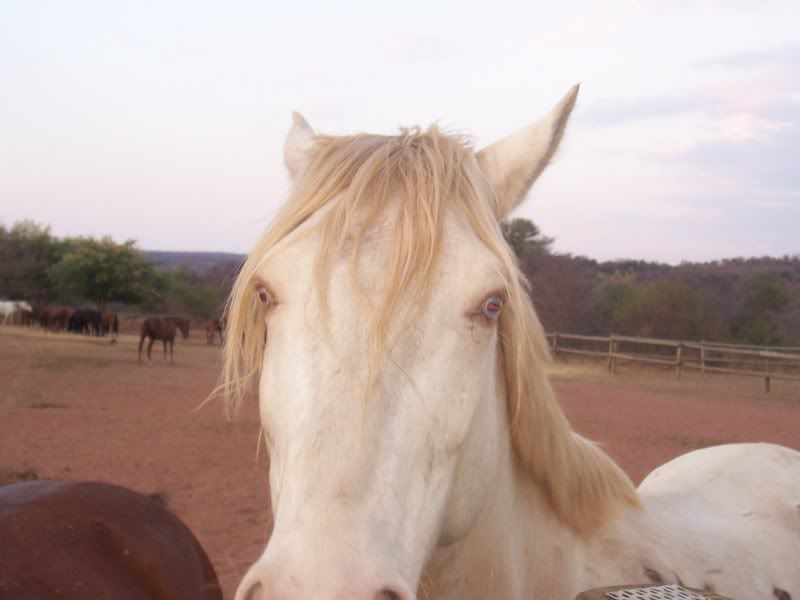 Stripes...our zebras....please note...Laikin called them ALL Stripes.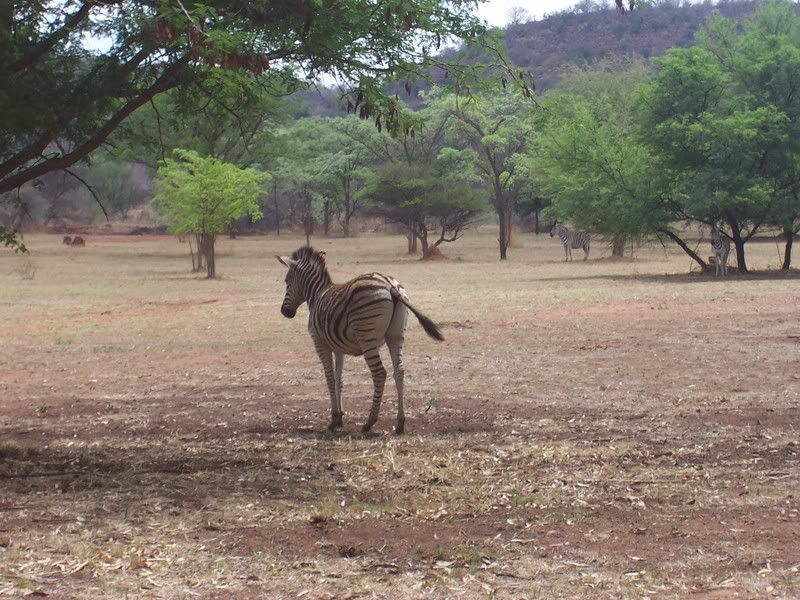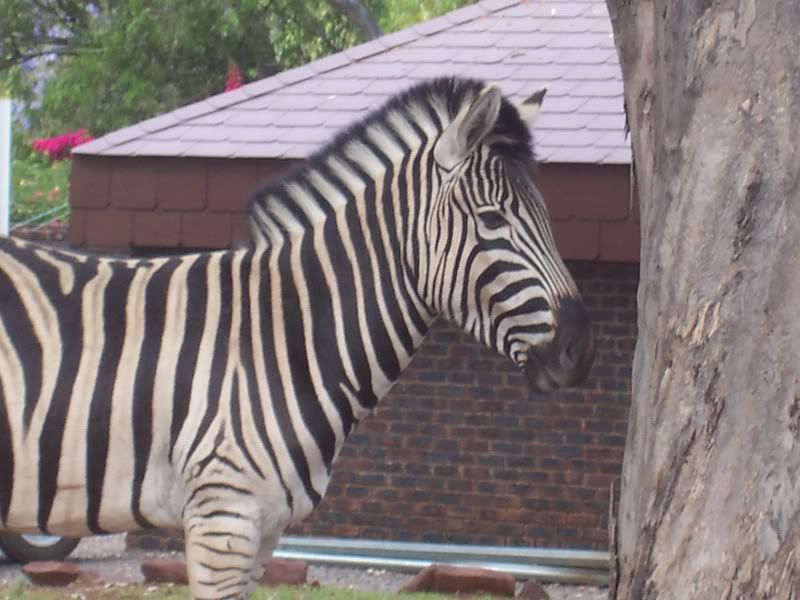 Some buck....which were all called Bambi.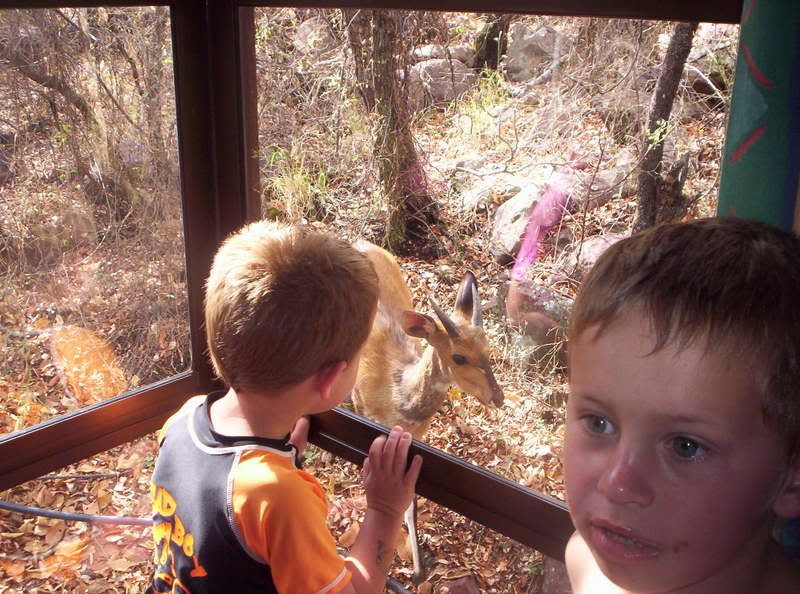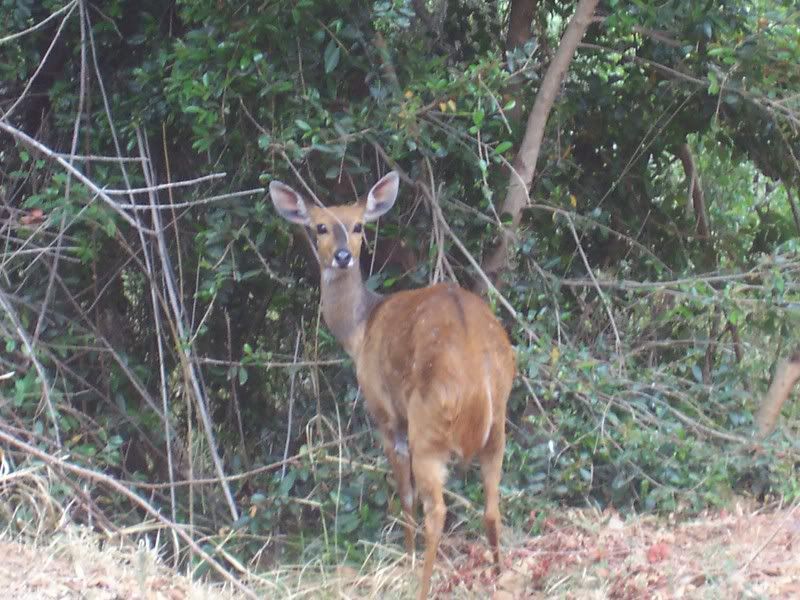 It was cool.
Hope you guys are all well!