Everyone's got such great pictures

My actual family

My dad and my new stepmom (who is British). They live on the wildside and move to a different country every year. Last year was Qatar... This year it's Singapore, next year, who knows!
My mom and stepdad (well, they're not actually married, but he's we call him our stepdad anyway

)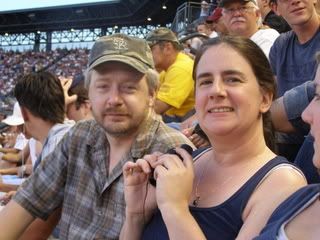 My 2 sisters and me. They're 16 and 19. We don't know where my youngest sister got her blonde hair from, lol, we all have dark hair.