Black and White Witchcraft
Started by
anasuya
,
Apr 02 2004 08:37 PM
Posted 08 April 2004 - 10:58 AM
My opinion of witchcraft is this ,, Its not black nor white its both because of nature

I smile because I have no idea of what's going on.
---
Posted 08 April 2004 - 12:57 PM
ahhh... Pandz is here, so we have THE expert!
that was too sweet! thanx hun! ;D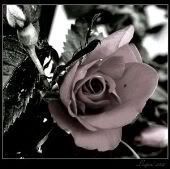 Perfer et obdura; dolor hic tibi proderit olim. --Ovid--
---
Posted 08 April 2004 - 04:59 PM
That kind of reminds me of a quote from The Craft "magick is neither black nor white, because nature is neither." See... the movie was a joke as far as pagan standards, but it DID have some good points. Thanks for bringing that up Hunny.

Ana

Don't be a newt!
---
---
0 user(s) are reading this topic
0 members, 0 guests, 0 anonymous users