I'm sure everyone has seen these..or at least a lot of you have. Once again, I searched around, didn't see a post on them specifically, so I figured I'd just start one up.
I picked up a pair of these after trying some out during an investigation. First off, there is nothing special about these, and they are
not
high quality. Honestly, they seem like a webcam that has had the IR filter removed, and then someone has attached two sets of IR LEDs so that one can wear these, and see in the dark. They work well, for being a kids toy. However, I wanted them to be something more than they were..
So, I decided to integrate an EMF meter into the bare eye socket (because these "goggles" are actually just a monocle with a plastic eye cover). Now while you are capable of seeing things in the "near IR field," you can also get AC EMF readings from the 50/60 Hz frequency range. Again, this is just for entertainment.
This EMF meter works the same as the famed "K II" meter, so perhaps a question session with rules on making the light flash once for "no," and twice for "yes," could be achieved. And who knows.. Maybe you could actually
see
what it is that affects the field fluctuation. It's no more ridiculous than the use of IR cameras and K II meters that a lot of investigators already use, right?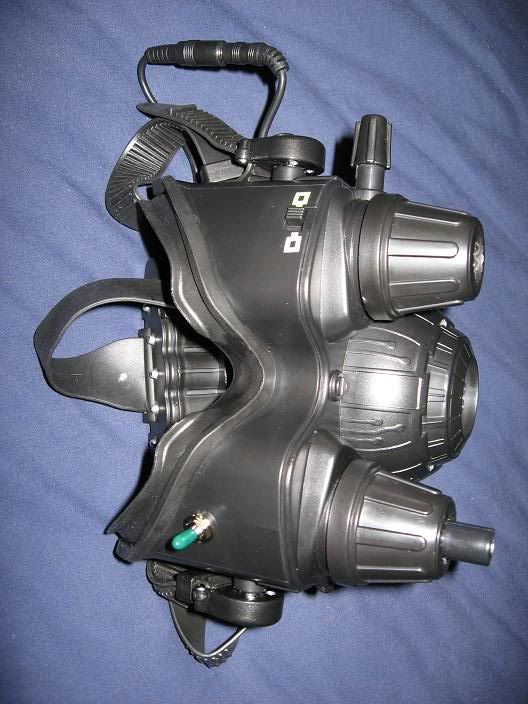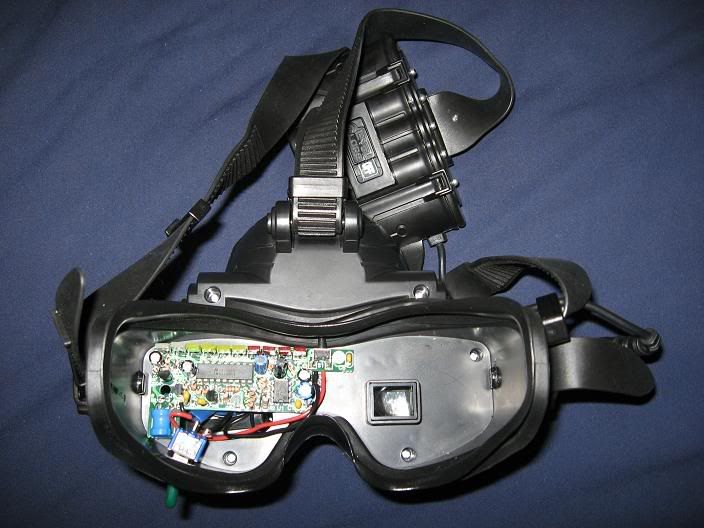 So, the end result is a low end, nightvision monocle, with gray/green scale viewing, an IR extender, and an integrated AC EMF meter, tuned to detect electromagnetic fluctuations in the 50/60 Hz frequency range. Thoughts? Questions?