HELLO FRIENDS! WELCOME TO THE WONDERFUL WORLD OF GHOSTVILLAGE!
The Real Life Board is the place for discussing all our day-to-day affairs. A bit of philosophy, a bit of politics, a bit of fun, all the more the REAL LIFE off topic discussions that gives us the much needed unwinding from the daily stress. As a part of the TeamModerators, I invite everyone into this wonderful board of GV.



Kindly read through our guidelines here --> Ghost Village Member Guidelines

Kindly read Town Square Manager's message here --> Town Square Manager's Message

Things to note:

1. For any troubles and suggestion that you have, you can contact the assigned moderators for each board, or if it is a general suggestion/complaint you could contact our Town Square Manager - mrspookypants

2. We have two different ways to post, one is the "fast reply" button you see below a post, and another is the "add reply" button. There are lot of add on options(smileys, url, colour, attaching files etc) are available only in the "add reply" button.

3. You are free to express yourself, so long you don't intrude into another's space. You set the limit and you live it up.



4. Kindly STAY ON TOPIC!



5. Guests are requested to register with the GV before they can post.

6. We have lots of subjects here, so before you post, kindly see if it already is an existing topic. Click on the page numbers that is visible to navigate. What if you see something interesting regarding what you wanted to say?

7. For any technical difficulties, we have the Technical Support Board, so please post your queries and difficulties in there.

8. For any complaints that you have, feel free to send me an IM, I assure you timely guidance for whatever challenges that you have. If there is anything that is beyond my power, I can put you onto the other authoritative people.

9. And always remember, this is your Village, this is your place. So be free, and keep things neat!



E N J O Y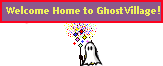 Edited by MoonChild, 04 October 2005 - 11:57 AM.