GHOSTVILLAGE.COM NEWSLETTER #113 - February 18, 2011

Buy Books by Jeff Belanger | Jeff Belanger's Official Web site | Visit UFOvillage.com | Visit us on MySpace | Paranormal for Kids | Meet the Staff | Advertise with Ghostvillage.com

31,648 Subscribers to this newsletter!

Be sure to forward this on to your friends who are interested in the supernatural!


Picture Yourself Legend Tripping: Your Complete Guide to Finding UFOs, Monsters, Ghosts, and Urban Legends in Your Own Back Yard -- Jeff Belanger's new book, DVD, and Web site. Enjoy the trip! http://www.legendtripping.com/
---
You are receiving this email because you or a friend signed you up at http://www.ghostvillage.com. If you would like to be removed from this mailing list, please see the instructions at the bottom.
View this newsletter online at: http://www.ghostvillage.com/newsletters/Feb18_11.htm
---
Dear Ghostvillagers,

I first became interested in SPIRICOM back in 2005 when I was researching and writing my second book, Communicating With the Dead. For those who don't know the history, here's a quick overview. Back in the 1970s, a man named George W. Meek started the Metascience Foundation, Inc. The purpose was to bring together psychics, mediums, and scientists to try and answer some big questions. Meek and his group were intrigued with the idea of Electronic Voice Phenomena (EVP). They figured if the spirits could record their voices then there must be a way to develop a machine to allow that conversation to happen in real-time for all to hear. The result was a project they called "SPIRICOM" for spirit communication.

Multiple versions of the machine were developed, but it was with their Mark IV that the group claimed to have success. The group believed their engineer and medium, Bill O'Neil, was using the Mark IV machine to have prolonged conversations with the spirit of a man named Dr. George Jeffries Mueller – a scientist who died May 31, 1967. SPIRICOM is rather simple in its design: a tone generator sending out 13 specific tones that are in the human vocal range, a radio transmitter, a radio receiver, an echo chamber, and output to a speaker or recording device. The belief is that the spirit of Doc Mueller could manipulate those tones to have his voice heard on our side of the spirit world. Imagine! Prolonged two-way conversations with those who passed on?

The SPIRICOM manual claims this to be one of the greatest human achievements ever. But they also say it's just the beginning. Here's one of the problems with SPIRICOM. It only worked for the living person Bill O'Neil (who has since passed on), and the spirit person Doc Mueller, and only when the machine was in one geographic location. After a few months of contact (and many hours of recording these sessions), the contact was lost and never reestablished with the Mark IV machine again.

It's easy to be skeptical of the results and claim this "communication" was a fraud. But consider this: SPIRICOM was instrumental (God, forgive the pun) in boosting the Instrumental TransCommunication (ITC) movement. ITC is not only alive and well today – it's thriving like never before. Every time you watch a ghost hunter on television using a KII EMF meter to communicate – that's ITC. There are many products out there for ITC, even iPhone apps! Plus there are people out there taking the old plans and building their own version. My friend, Bill Chappell, who also invented the Ovilus among several other ITC devices, has also rebuilt a version of SPIRICOM. I'll be trying that device out at the Lizzie Borden House in Fall River, Massachusetts next week – I can't wait to see what happens. The folks at Metascience would truly be proud. This is exactly what they hoped would happen. They started a movement.

SPIRICOM is legendary, and we're going to explore it a little deeper this month on Ghostvillage.com. If you've built your own version, I'd love to hear from you!

Enjoy the rest of the newsletter below!

Supernaturally yours,

Jeff Belanger
Mayor of Ghostvillage.com
MySpace: www.myspace.com/ghostvillager
Twitter: @THEJeffBelanger
Facebook: Jeff Belanger





Jeff Belanger's Upcoming Events

This is the place to find out where author and Ghostvillage.com founder Jeff Belanger will be speaking on the subject of the paranormal. If you're interested in booking Jeff for a conference or other event, please visit: http://www.jeffbelanger.com/lectures.shtml for more information.

Events Scheduled:

Jeff Belanger on Ghost Adventures - The Travel Channel - February 18, 2011, 9:00 PM
Dead of Winter Event - Lizzie Borden House - Fall River, Massachusetts - February 26, 2011
Ghost Adventures Crew and Darkness Events - The Stanley Hotel - Estes Park, Colorado - March 3-5, 2011
Phenomenology 103 - Gettysburg, Pennsylvania - March 24-27, 2011
Northern Michigan University - Marquette, Michigan - April 1, 2011
Ghost Adventures Crew and Darkness Events - Mansfield Reformatory - Mansfield, Ohio - April 14-17, 2011
Central Texas Paranormal Conference - Austin, Texas - October 8-9, 2011




Congratulations to Heather Dowell of North Kansas City, Missouri, who was last month's winner of an autographed copy of Jeff Belanger's book and DVD, Picture Yourself Legend Tripping and a Ghostvillage.com window sticker!

How to win: Entries will be accepted up until 5:00 PM (eastern time) tomorrow (February 19, 2011). At 5:00 PM, we will draw a winner at random from the correct entries that have been received. You no longer have to be the first, but you only have until 5:00 PM to get your answer in. If you click on this link: http://www.ghostvillage.com/index.shtml#winner, you see today's date, and "We have a winner!" that means the contest has ended. Sorry, please try again next month. To submit your entry, simply reply to this email with the correct answer.

On to this month's question: This question can be answered by reading a page on Ghostvillage.com. Remember, reply by 5:00 PM tomorrow to be eligible to win.

When did Mark Macy begin exploring ITC research?

At 5:00 PM tomorrow, we will announce the winner on our home page. Good luck! (Only Ghostvillagers who have not won a prize from us in the last year are eligible.)



This month's prize: We're giving away an autographed copy of Jeff Belanger's new book and DVD, Picture Yourself Legend Tripping and a Ghostvillage.com window sticker!


Didn't win? Want to buy a copy? Click on the graphic.



The Supernatural Calendar is the place where thousands will learn about your events of interest to the supernatural world. The service is only available to registered members of the message boards, and it's free! Ghostvillage.com now syndicates our calendar of events so other Web sites can also display these supernatural happenings at no charge! To learn more about installing our calendar of events RSS feed, please visit our syndication page. Adding your own local events to our calendar is more important than ever!

February 18: Haunted America West Coast Conference
February 26: Dead of Winter Event - Lizzie Borden House - MA
March 3: Paranormal Activity Live
March 18: The Texas Ghost Show
March 24: Phenomenology 103 - Gettysburg, Pennsylvania, Mary King's Ghost Fest
April 14: Mansfield 2011 Back Behind Bars





Who's Who in the Village?

Get to know some of your fellow Ghostvillagers.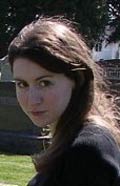 >>Vivienne_DuBois<< - member since February 8, 2006

What is your name?
Amanda

How old are you?
29

Where do you live?
Near Madison, Wisconsin

What do you do for a living?
I'm a writer of poetry and novels. To support myself, I work with antiques.

What first got you interested in ghosts and the supernatural?
When I was a child, I started "seeing" things as they looked in the past. I'm still unsure about how this happens or why or if it even is real. However, those experiences, along with being able to seemingly communicate with and be contacted by spirits, really got me interested in learning more about why these things happen to people and the supernatural, in general.

What is the most compelling piece of ghost evidence you have seen?
I think for most people, the most compelling evidence they have seen is what they experience with their own senses. The same is true for me. To be more specific, I would have to say the experiences I've had with my Uncle's spirit have been the most heartfelt and eye-opening for me.


Our "Features" section is a place for editorials, research articles, open letters to our readers, and other content of interest to Ghostvillagers. If you have a topic on your mind, agree or disagree with something you read recently, we want to hear from you! For guidelines, click here.

New features added since our last newsletter:

UFOs with Stanton Friedman - February 8, 2011
Ophiuchus with Astrologer Christopher Renstrom - February 1, 2011





Last Month's Theme - Featured Content

Our last month's theme was astrology. Here's what you missed if you haven't checked in since last month:

Features: Ophiuchus with Astrologer Christopher Renstrom
Features: What's Your Sign?



Ghostvillage.com's book reviewer, Lee Prosser and the staff have brought you new book reviews and author interviews since our last newsletter.

This past month's Library additions:

Mysterious Celtic Mythology in American Folklore by Bob Curran



We receive personal encounters from all over the world. Many are scary, some are touching, but they are always profound. If you would like to share your own experience, please click >>here<<. Since our last newsletter, we added the following new encounters:

The Girl in My Room - Rainbow City, Alabama
Matthew's Returning Spirit - Grand Prairie, Texas
Ghostly Figure Near My Dad - Palm Beach Gardens, Florida [pic]



This is the place to find news items on paranormal happenings around the world. If you have a news item you'd like to submit, please see our guidelines.

From the Desk of Christopher Balzano, Ghostvillage.com News Editor
While working on my book, Picture Yourself Ghost Hunting, I sent out a survey to several dozen paranormal investigators and asked the question, "What do you think it would take to convince a non-believer that the paranormal existed?" Without exception they wrote back that it was a personal experience, over the evidence they themselves toil to uncover, that would do the trick. In the years before and since, I found this to be the case myself. Having your own encounter with the other side places all the ghost stories you've heard in a different light. Of course, there may be another method of conversion, subtle, and a slap across the face at the same time -- that may do the trick as well.

When most people think of the ghosts and the media their minds travel to one of the reality shows making their way onto television, and some might even remember that their local newspaper or newscast did a story on one. For the most part these are taken as human, or inhuman, interest stories. Every once in a while though one comes out that makes it into the mainstream and into our mainstream conscience. The phantom monk making himself known at an amusement park in England might just do the trick.

In case your local news has not done a story on it, or you haven't been checking in at Ghostvillage News, construction of a waterslide located at Thorpe Park in England had to be shut down. It seems the ride, part of a large amusement, was being constructed over an old, torn down abbey complete with a haunted monk. Workers were experiencing cold spots, whispers, and objects out of the corner of their eyes. They also saw the deceased and were able to take some pictures. Studies done at the site confirmed coffins had been removed and some other odd links to what had been there before were still there.

What had begun as a footnote in the business section of a local paper soon exploded. Sites like ours began picking up the story and getting the world out. Then it was picked up by the Associated Press and Reuters which made it fair game for anyone in the media. Soon local news crews were getting interviews that were then reedited for American newscasts. We are at the threshold of a mass conversion because we can read the story over our morning coffee and grapefruit.

If it is in a respectable paper such as the Boston Globe or the New York Times it must be true. Doesn't AP require another source before it carries an item? Forget the ghost is the kind of thing P.T. Barnum would have thought up, and that anyone going to explore the tale firsthand will find themselves not too far from a great rollercoaster and cotton candy. They said it in print, and it was reported on news sites and not blogs. Even if we choose to dismiss it, there is something left over of the story in our mind that might begin to explain those other lights we see when we wake up in the middle of the night.

Investigators and the like have already descended on the site, so more information will be coming out. We will continue to cover it from our end and bring you the facts as they come out and the legends as they develop. If only Ghostvillage could pay me to go cover it firsthand…

Ghosts Force Architects To Move Location Of Theme Park Ride Reuters Thorpe Park, England - February 9, 2011
Slater Mill Museum honors Saint Valentine with special ghost tour

WANT THESE HEADLINES ON YOUR SITE FOR FREE? Syndicate our news! If you have a Web site or blog, you can syndicate our news feeds to your site for free. Join the growing list of Web sites who carry our news by visiting our syndication page.





Hot Threads and the Ghostvillage.com Community

In the past month, hundreds of new people registered for free to join our supernatural discussion! Have you?

If you have registered for our message boards but haven't validated your account yet, it's simple to do! Look for the email that was automatically sent to you when you registered and click on the account activation link in the email (note: some bulkmail filters may block this email, so you'll need to check your bulkmail folder if the validation email didn't immediately come through). There are always great discussions going on in our huge message board community. We hope you'll get involved. It's free to register if you're not already a member. Here are some of the hot topics this month:

Personal Encounters
http://www.ghostvillage.com/ghostcommunity/index.php?showtopic=31846
Spirit guide.

Spirit Communication
http://www.ghostvillage.com/ghostcommunity/index.php?showtopic=31844
Message from a stranger?

Religion and Spirituality
http://www.ghostvillage.com/ghostcommunity/index.php?showtopic=2295
Wiccans and Pagans -- what are the differences?

General Board
http://www.ghostvillage.com/ghostcommunity/index.php?showtopic=31697
Haunted or cursed objects.

Evidence Alley
http://www.ghostvillage.com/ghostcommunity/index.php?showtopic=31848
Male spirit in my room.

Haunted Theme Park Ride Moved
http://www.ghostvillage.com/ghostcommunity/index.php?showtopic=31903
Read about a theme park in the UK that is moving a ride due to the paranormal activity there.

Skeptics
http://www.ghostvillage.com/ghostcommunity/index.php?showtopic=30397
Near death experience explained.


Board of the Month -- Spiricom
http://www.ghostvillage.com/ghostcommunity/index.php?showforum=27
Did Bill O'Neil have extended two-way conversations with a spirit? Do these new SPIRICOM devices work?




Ghostvillage.com Advertising Opportunities

Each month Ghostvillage.com reaches tens of thousands of people interested in the paranormal. We offer the most effective and best-valued advertising and sponsorship packages of any paranormal media outlet. Please visit: http://www.ghostvillage.com/advertising.htm for details.

If you're ready to put Ghostvillage.com to work for your company or organization, send us an email to get started.




Ghostvillage.com Quick Stats:

315,431 Posts in the Town Square Message Boards
29,332 Members in the Town Square
1,013 "Personal Encounters" published on Ghostvillage.com
1,627 Paranormal Web sites in the Ghost Links directory
31,648 Subscribers to this newsletter
3,693,748 Total Web site "hits" for Ghostvillage.com in January


Ghostvillage.com is the Web's largest supernatural community, the central place where people come to share their experiences, thoughts, and research. Please help us continue to grow by buying a copy of The World's Most Haunted Places, Communicating With the Dead, The Encyclopedia of Haunted Places, The Nightmare Encyclopedia, Our Haunted Lives, Ghosts of War, The Ghost Files, Weird Massachusetts, Who's Haunting the White House?, The Mysteries of the Bermuda Triangle, Picture Yourself Legend Tripping or shopping in Ghost-Mart. Every little bit helps run our servers and helps the site get bigger and better! Please also click on our banner ads and support our advertisers -- when you do business with someone who advertises with Ghostvillage.com, let them know you saw their ad with us and thank them for the support.

Please email us anytime at info@ghostvillage.com. Your comments, questions, and feedback are always welcomed.


---
All material is © 2011 Ghostvillage.com
REMOVAL INSTRUCTIONS: To be removed from the mailing list, please go to www.ghostvillage.com/subscribe.shtml or click on the link below.