GHOSTVILLAGE.COM NEWSLETTER #70 - June 15, 2007

Buy Books by Jeff Belanger | Jeff Belanger's Official Web site | Go to the Ghost World Conference 2007 Web site

Be sure to forward this on to your friends who are interested in the supernatural!

This is the big one. A supernatural summit where the paranormal community will come together to learn from each other, to award excellence in our field, and to establish standards and protocols in the science of supernatural research. July 20-22, 2007.
http://www.ghostworldconference.com/
---
You are receiving this email because you or a friend signed you up at http://www.ghostvillage.com. If you would like to be removed from this mailing list, please see the instructions at the bottom.
View this newsletter online at: http://www.ghostvillage.com/newsletters/Jun15_07.htm
---
Dear Ghostvillagers,

Thomas Edison was a believer. There can be no doubt. In his speeches, journals, and writing he referenced on multiple occasions a machine he was building to try and communicate with the dead. In a 1920 essay, Edison wrote: "Now what I propose to do is furnish psychic investigators with an apparatus which will give a scientific aspect to their work. This apparatus, let me explain, is in the nature of a valve, so to speak. That is to say, the slightest conceivable effort is made to exert many times its initial power for indicative purposes. It is similar to a modern power house, where man, with his relatively puny one-eighth horse-power, turns a valve which starts a 50,000-horse-power steam turbine. My apparatus is along those lines, in that the slightest effort which it intercepts will be magnified many times so as to give us whatever form of record we desire for the purpose of investigation. Beyond that I don't care to say anything further regarding its nature. I have been working out the details for some time; indeed, a collaborator in this work died only the other day. In that he knew exactly what I am after in this work, I believe he ought to be the first to use it if he is able to do so."

Some would say Edison was swindled by Spiritualists in the latter part of his life. Not so. Edison was a true scientist and ruled out no possibilities his entire career as an inventor. On November 29, 1875, when Edison was just 28 years old he called a press conference because he thought he discovered a "new force," described as an "etheric force" based on a mysterious force theorized by German chemist Baron Karl von Reichenbach (1788 – 1869). Reichenbach claimed he discovered a force that could explain supernatural phenomena – he named this force "Od," "Odyle," or "Odic" after the Norse God Odin. Edison read Reichenbach's work and was curious. He looked for it and even thought he discovered it in 1875, but later realized what he witnessed in an experiment was a natural arc of electricity. This month we're going to explore the supernatural side of Thomas Edison and look more closely at his notes on his spirit communication machine.

We have some other announcements this month. Ghostvillage U. is back and would like to welcome "Professor Paranormal" Loyd Auerbach! Ghostvillage.com is proud to offer the HCH Institute's Distance Learning Certificate Course on Parapsychological Studies taught by Loyd Auerbach. Check out Ghostvillage U. for more information.

Attention print publications. I recently launched a syndicated newspaper column called "Our Haunted Lives." If your print publication is interested in carrying some regular supernatural content, please click here for more information.

Things are busy as ever here in the Village! As always, we welcome your feedback, your articles, and your input. Enjoy the rest of the newsletter below.

Supernaturally yours,

Jeff Belanger
Mayor of Ghostvillage.com


Congratulations to Jeremy Cook of Schaumburg, Illinois, who was last month's winner of an autographed copy of Jeff Belanger's book, Our Haunted Lives, a Ghostvillage.com window sticker, and a Ghostvillage.com t-shirt!

This month, we're doing the contest again, but we ask that you first click this link: http://www.ghostvillage.com/index.shtml#winner. If it says, "The search is on" then we don't have a winner yet and go ahead and send in your answer. If you see today's date and "We have a winner!" that means you weren't the first to email us. Sorry, please try again next month.

On to this month's question: This question can be answered by reading a page on Ghostvillage.com. The first person to reply to this email with the correct answer will win this month's prize.

What is author James L. Choron's favorite brand of vodka?

Once we have our winner, we will announce them on our home page as soon as possible. Good luck! (Only Ghostvillagers who have not won a prize from us in the last year are eligible.)



This month's prize: We're giving away an autographed copy of Jeff Belanger's book, Communicating With the Dead: Reach Beyond the Grave, a Ghostvillage.com window sticker, and a Ghostvillage.com t-shirt!


Didn't win? Want to buy a copy? Click on the graphic.



The Supernatural Calendar is the place where thousands will learn about your events of interest to the supernatural world. The service is only available to registered members of the message boards, and it's free! Ghostvillage.com now syndicates our calendar of events so other Web sites can also display these supernatural happenings at no charge! To learn more about installing our calendar of events RSS feed, please visit our syndication page. Adding your own local events to our calendar is more important than ever!

June 17: Jeff Belanger on WPARanormal.com Talk Radio
June 18: Jeff Belanger on The X Zone Radio
June 22: 2007 Haunted America Conference Decatur, Illinois - Jeff Belanger will be speaking at this event
June 25: Jeff Belanger on The X Zone Radio
July 8: Jeff Belanger on Ghostly Talk Radio
July 20: Ghost World Conference 2007 - Gettysburg, PA - Don't miss the paranormal event of the year!



Who's Who in the Village?

Get to know some of your fellow Ghostvillagers.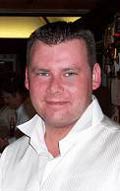 >>Mark London<< - member since April 2, 2007

What is your name?
Mark Lines

How old are you?
I will be 38 on 27th September

Where do you live?
Good Ole London, England

What do you do for a living?
I am currently an IT/Systems Support Manager.

What first got you interested in ghosts and the supernatural?
I have been involved in the paranormal most of my life, but didn't realize I had this "gift," but I have developed greatly since 2001 when my girlfriend passed away. She is my "broadband connection" to the spirit world, where previously it was more of an 28K dial-up modem!

Does being psychically sensitive ever interfere with your everyday life?
Yes, it used to, but I have since learned to switch it on and off, apart from when my girlfriend nags me on the other side -- she's still the boss, you know!

What's your favorite kind of beer?
To be honest I'm not a big drinker, but I enjoy the occasional Stella Artois.



Last Month's Theme - Featured Content

Our last month's theme was the ghost experience. Here's what you missed if you haven't checked in since last month:

Discussion: My Grandmother
Discussion: Haunted Theatre?
Encounters: The Little Girl at Disney World
Encounters: My Dad's Kitchen Visit
Encounters: Playing Pool With Grandpa


Ghostvillage.com's book reviewer, Lee Prosser and the staff have brought you several new book reviews and author interviews since our last newsletter.

This past month's Library additions:

Restoring Your Eyesight by Doug Marsh

Reaching Through the Veil to Heal by Linda Drake

Ghosts of Valley Forge and Phoenixville by D. P. Roseberry [AUTHOR INTERVIEW]

The Origins of Psychic Phenomena by Stan Gooch

Footprints in the Snow by James L. Choron [AUTHOR INTERVIEW]

In My Own Way by Alan Watts

Darkside Zodiac at Work by Stella Hyde




Ghostvillage.com Advertising Opportunities

Each month Ghostvillage.com reaches tens of thousands of people interested in the paranormal. We offer the most effective and best-valued advertising and sponsorship packages of any paranormal media outlet. We now also offer audio ads on Ghostvillage Radio, please visit: http://www.ghostvillage.com/advertising.htm for details.

If you're ready to put Ghostvillage.com to work for your company or organization, send us an email to get started.

We receive personal encounters from all over the world. Many are scary, some are touching, but they are always profound. If you would like to share your own experience, please click >>here<<. Since our last newsletter, we added the following new encounters:

Footsteps and Falling Boxes - Needles, California

Whispers in the Song - Calgary, Alberta, Canada

Footsteps Behind Me - Livingston, California

The Little Girl at Disney World - Orlando, Florida

A Demon in My Bed - Puyallup, Washington

Our Haunted Funeral Home - Rochester, Pennsylvania

The Gesturing Girl - Springfield, Ohio

Stop! - Pomona, California

My Dad's Kitchen Visit - Mission Viejo, California

Playing Pool With Grandpa - Pacific, Missouri

The Voice on My Cell Phone - Cannonball, North Dakota



This is the place to find press releases and news items on paranormal happenings around the world. If you have a news item you'd like to submit, please see our guidelines.

WANT THESE HEADLINES ON YOUR SITE FOR FREE? Syndicate our news! If you have a Web site or blog, you can syndicate our news feeds to your site for free. Join the growing list of Web sites who carry our news by visiting our syndication page.

Mystery of the Ghost of the Hotel Del Coronado - New Evidence Revealed, Legend Busted, Says San Diego Medium

Supernatural Symposium to Centralize Paranormal Research Launches at the Ghost World Conference in Gettysburg

World's First Paranormal News Web-cast Returns

Into the Unknown with George Noory Premieres June 13th on SciFi

Mansion May Reach Back Hoppers Crossing Star Pakenham, Victoria, Australia - June 5, 2007 [EXTERNAL NEWS]

Ghost Chicks Promotions Present the San Antonio Paranormal Extravaganza to be Held at the St. Anthony Wyndham Hotel on August 3 - 5, 2007 [CONFERENCE WATCH]

Ghost World, LLC Announces the First Annual Paranormal Awards

Faith and Skepticism National Catholic Register North Haven, Connecticut - May 29, 2007 [EXTERNAL NEWS]

Hex Murder House to Become Historical Exhibit, Now Open to the Public

New DVD Series Focuses upon Ghosts of Gettysburg

Daunted and Perhaps Even Haunted The Sydney Morning Herald Sydney, New South Wales, Australia - May 20, 2007 [EXTERNAL NEWS]

Ghost Hunters Evicted? Use of Aurora Site Questioned Record Courier Aurora, Ohio - May 20, 2007 [EXTERNAL NEWS]

Ghost World, LLC Announces Gettysburg Battlefield Preservation Association as Official Charity of 2007 Conference



Our "Features" section is a place for editorials, research articles, open letters to our readers, and other content of interest to Ghostvillagers. If you have a topic on your mind, agree or disagree with something you read recently, we want to hear from you! For guidelines, click here.

New features added since our last newsletter:

Southern Ghosts - Ghost Chronicles - June 13, 2007 [PODCAST]

Ghost Hunters Spotlight - John Speer and Leslie Boyce of the Southern Spirit Seeker Society - Ghost Chronicles - June 6, 2007 [PODCAST]

The Ghost in the Pantry - by Lee Prosser - June 4, 2007 [COLUMN]

Dog Town - Ghost Chronicles - May 30, 2007 [PODCAST]

Classifying Paranormal Photographs by Josh Mantello - May 29, 2007

Five Foot Nothin' of Guardian Angel by Dr. J. Lee Choron - May 25, 2007

Mark Nesbitt: The Ghosts of Gettysburg - Ghost Chronicles [PODCAST]

The Spirit Children of the Fontaine Manse - Ghost Chronicles [PODCAST]





Jeff Belanger's Upcoming Events

This is the place to find out where author and Ghostvillage.com founder Jeff Belanger will be speaking on the subject of the supernatural. If you're interested in booking Jeff for a conference or other event, please email us for more information.

Events Scheduled:

2007 Haunted America Conference - Decatur, Illinois - June 22-23, 2007

Ghost World Conference - Gettysburg, Pennsylvania - July 20-22, 2007

Contact III: Berkshire Paranormal Ghost Conference and Seminar - North Adams, Massachusetts - September 22-23, 2007

MASS Monster Mash - Watertown, Massachusetts - October 13, 2007





Ghost World Conference 2007 - Meet Your Fellow Ghostvillagers!

Today is the last day to get the $130 rate for this incredible conference. After today the price will go up to $150 until July 15th. After July 15th, no more tickets will be sold! You don't want to miss the paranormal event of the year and the chance to mingle with other Ghostvillagers from around the country. Some events are already sold out! We also have only three exhibitor spaces left -- contact us right away if you want a booth. Ghostvillage.com is proud to help organize this giant paranormal conference, tradeshow, and symposium for July 20-22, 2007 in one of the most haunted places on earth: Gettysburg, Pennsylvania. Space is limited. Be sure to visit the conference Web site for more information or to sign up:


http://www.ghostworldconference.com/


There's only one place where you can tune in to the leading paranormal radio programs available online, and that's right here on Ghostvillage.com's Paranormal Radio: http://www.ghostvillage.com/resources/ghostradio.shtml

Tune in to: Talk Radio, Darkness on the Edge of Town Radio, Exploring Unexplained Phenomena, The Ghost Chronicles, The Ghostman & Demon Hunter Show, Ghostly Talk Radio, The Graveyard Shift, Magick Mind Radio, Nightwatch, Weird Stuff Happens, and The 'X' Zone Radio Show.




Hot Threads and the Ghostvillage.com Community

In the past month, hundreds of new people registered for free to join our supernatural discussion! Have you?

If you have registered for our message boards but haven't validated your account yet, it's simple to do! Look for the email that was automatically sent to you when you registered and click on the account activation link in the email (note: some bulkmail filters may block this email, so you'll need to check your bulkmail folder if the validation email didn't immediately come through). There are always great discussions going on in our huge message board community. We hope you'll get involved. It's free to register if you're not already a member. Here are some of the hot topics this month:

Werewolves and Silver
http://www.ghostvillage.com/ghostcommunity/index.php?showtopic=19655
What is the theory and origin behind silver killing werewolves?

Origin of Deja Vu Pinpointed
http://www.ghostvillage.com/ghostcommunity/index.php?showtopic=19707
Ever have a feeling of Deja Vu and wonder why? Ever have a feeling of Deja Vu and wonder why?

Deceased Mayor's Face Displayed in Paranormal Tree?
http://www.ghostvillage.com/ghostcommunity/index.php?showtopic=19687
The image of the late mayor of Rosemont, Illinois, appears to have impressed itself on a tree he repeatedly saved from the chainsaw.

Oklahoma
http://www.ghostvillage.com/ghostcommunity/index.php?showtopic=8348
Haunted Locations from the Sooner State.


Board of the Month -- Thomas Edison's Spirit Communication Device
http://www.ghostvillage.com/ghostcommunity/index.php?showforum=27
Edison talked about it, did he ever build it? Did it work?



Ghostvillage.com Quick Stats:

232,854 Messages in the Town Square Message Boards
17,150 Members in the Town Square
645 "Personal Encounters" published on Ghostvillage.com
770 Paranormal Web sites in the Ghost Links directory
31,412 Subscribers to this newsletter
6,870,663 total Web site "hits" for Ghostvillage.com in May


Ghostvillage.com is the Web's largest supernatural community, the central place where people come to share their experiences, thoughts, and research. Please help us continue to grow by buying a copy of The World's Most Haunted Places, Communicating With the Dead, The Encyclopedia of Haunted Places, The Nightmare Encyclopedia, Our Haunted Lives, Ghosts of War, or shopping in Ghost-Mart. Every little bit helps run our servers and helps the site get bigger and better! Please also click on our banner ads and support our advertisers -- when you do business with someone who advertises with Ghostvillage.com, let them know you saw their ad with us and thank them for the support.

Please email us anytime at info@ghostvillage.com. Your comments, questions, and feedback are always welcomed.


---
All material is © 2007 Ghostvillage.com
REMOVAL INSTRUCTIONS: To be removed from the mailing list, please go to www.ghostvillage.com/subscribe.shtml or click on the link below.