GHOSTVILLAGE.COM NEWSLETTER #125 - March 17, 2012

Buy Books by Jeff Belanger | Jeff Belanger's Official Web site | Visit UFOvillage.com | Like us on Facebook | Paranormal for Kids | Meet the Staff | Advertise with Ghostvillage.com

36,933 Subscribers to this newsletter!

Be sure to forward this on to your friends who are interested in the supernatural!


Visit Rolling Hills Asylum -- one of America's most active haunts! Open all winter with special rates!http://www.rollinghillsasylum.com
---
You are receiving this email because you or a friend signed you up at http://www.ghostvillage.com. If you would like to be removed from this mailing list, please see the instructions at the bottom.
View this newsletter online at: http://www.ghostvillage.com/newsletters/Mar17_12.htm
---
Dear Ghostvillagers,

Happy St. Patrick's Day, Ghostvillagers! It's the day we're all a little Irish, or at the very least we feel their influence. Celtic legends are all around us. That "orb" in your photo, could it be a willow-o-the-whisp? That rainbow; think there's a pot of gold and a leprechaun nearby? Is that distant cry the scream of a banshee warning of something bad to come? We embrace these legends because they speak to something primal in all of us whether we're Irish or not. Every legend has roots in a location, and that location has its own set of beliefs and practices based on the people who live there. To explore these legends is to celebrate people. It's always about people in the end.

No, I'm not Irish, but I embrace these influences. This month we're going to dig into Celtic legends a little deeper on Ghostvillage!

I've been buried with projects as of late. Working on the Ghost Adventures show has certainly kept me busy. We're now filming season six for the Travel Channel. Plus I have two new books in the works, my lecture schedule is quickly filling up, and then there's 30 Odd Minutes, which is growing to a whole new level these days. Be sure to check it out if you haven't watched the show in a while!

Speaking of events, I'll be joining Darkness Radio for their event at Eastern State Penitentiary in Philadelphia (the last one at this location). If you haven't been to this prison in a while (or ever before), you definitely want to join us. It's a huge and amazing haunt: http://www.darknessradio.com/TRIPS/easternstate2012/index.html

I'm also still looking for more time slip stories. If you believe you've witnessed a slip in time where you saw an entire scene out of place, please reply to this email and let me know about it! I'm especially interested if you had some interaction with that other time period.

Enjoy the rest of the newsletter below.

Supernaturally yours,

Jeff Belanger
Mayor of Ghostvillage.com
Twitter: @THEJeffBelanger
Facebook: Jeff Belanger
YouTube: www.youtube.com/legendtripping






Jeff Belanger's Upcoming Events

This is the place to find out where author and Ghostvillage.com founder Jeff Belanger will be speaking on the subject of the paranormal. If you're interested in booking Jeff for a conference or other event, please visit: http://www.jeffbelanger.com/lectures.shtml for more information.

Events Scheduled:

Phenomenology 104 - Parapalooza - Gettysburg, Pennsylvania - March 22 - 25, 2012
Repeat Offender Event at Mansfield Reformatory - Darkness Radio - Mansfield, Ohio - March 29 - April 1, 2012
Graveyard Shift at the Slater Mill - Pawtucket, Rhode Island - April 21, 2012
Ghosts and Hauntings with Jeff Belanger - Mystical Parlors - South Norwalk, Connecticut - April 28, 2012, 6:00PM
A Supernatural Evening with Jeff Belanger - Groton Public Library - Groton, Massachusetts - June 21, 2012, 7:00PM
Eastern State 2012 Scared Straight - Darkness Radio - Philadelphia, Pennsylvania - July 26-28, 2012
A Supernatural Evening with Jeff Belanger - Townsend Public Library - Townsend, Massachusetts - August 3, 2012, 7:00PM
Central Texas Paranormal Conference - Austin, Texas - October 6-7, 2012
A Supernatural Evening with Jeff Belanger - Mystical Parlors - South Norwalk, Connecticut - October 27, 2012, 6:00PM





Graveyard Shift at Slater Mill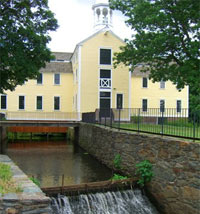 Join us Saturday, April 21, 2012 at the haunted Slater Mill in Pawtucket, Rhode Island.

The creepy giggling of a little girl. The horrible shouts of a young boy in pain. Shadowy figures seen roaming about the grounds.

All in a day's work at Slater Mill.

For more than 200 years, Slater Mill has sat on the banks of the Blackstone River. It was built in 1793 by Samuel Slater and was the first successful water-powered, cotton-spinning mill in North America. It is considered by many to be the birthplace of American industry.

It's also one of its most tragic haunts... Join us for a dinner, lectures, and hours of investigating! Click here for more information: http://www.legendtrips.com/slatermill2012.shtml



Congratulations to Evelyn Rake of Warsaw, Indiana, who was the February winner of an autographed copy of Jeff Belanger's latest book, The World's Most Haunted Places, Revised Edition and a Ghostvillage.com window sticker!

How to win: Entries will be accepted up until 5:00 PM (eastern time) tomorrow (March 18, 2012). At 5:00 PM, we will draw a winner at random from the correct entries that have been received. You no longer have to be the first, but you only have until 5:00 PM to get your answer in. If you click on this link: http://www.ghostvillage.com/index.shtml#winner, you see today's date, and "We have a winner!" that means the contest has ended. Sorry, please try again next month. To submit your entry, simply reply to this email with the correct answer.

On to this month's question: This question can be answered by reading a page on Ghostvillage.com. Remember, reply by 5:00 PM tomorrow to be eligible to win.

According to Troy Taylor, when was the building constructed that is now home to the haunted Irish pub, Fado?

At 5:00 PM tomorrow, we will announce the winner on our home page. Good luck! (Only Ghostvillagers who have not won a prize from us in the last year are eligible.)



This month's prize: We're giving away an autographed copy of Jeff Belanger's book and DVD, Picture Yourself Legend Tripping and a Ghostvillage.com window sticker!


Didn't win? Want to buy a copy? Click on the graphic.





Haunted Hats 100% Hand-Made by Jeff Belanger's Mom!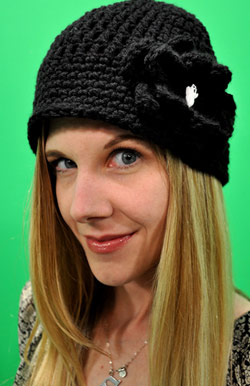 Jeff's mom is crafty! These "Haunted Hats" are hand crocheted by mom, and the black flower features a ghostly button that makes the look perfect for you ghost-hunting ladies looking to keep warm and cute. One size fits all (except really tiny heads). The hat is made from 100% acrylic yarn that is machine washable and dryable.

Doesn't Sarah from 30 Odd Minutes look awesome in her Haunted Hat? Click here to check them out: http://www.jeffbelanger.com/hauntedhats.php





Our "Features" section is a place for editorials, research articles, open letters to our readers, and other content of interest to Ghostvillagers. If you have a topic on your mind, agree or disagree with something you read recently, we want to hear from you! For guidelines, click here.

New features added since our last newsletter:

Hauntings at Fado: Irish Pubs, Ghosts, and Weird Chicago March 16, 2012
Getting Psychic with John Holland March 13, 2012 [VIDEO]
SPIRICOM with Thomas Pratt of MetaScience February 28, 2012 [VIDEO]
Farewell, Grant Wilson February 24, 2012
Alien Abductions February 21, 2012 [VIDEO]



We receive personal encounters from all over the world. Many are scary, some are touching, but they are always profound. If you would like to share your own experience, please click >>here<<. Since our last newsletter, we added the following new encounters:

Spectral Roommate - Boston, Massachusetts
Haunted Life - Tennessee
Astral Torment - Poland
Happy Ghost Cat - New River, Arizona
A Very Strange Turn of Events - United Kingdom
Tales from the Crystal Ball - Manchester, United Kingdom





Hot Threads and the Ghostvillage.com Community

In the past month, hundreds of new people registered for free to join our supernatural discussion! Have you?

If you have registered for our message boards but haven't validated your account yet, it's simple to do! Look for the email that was automatically sent to you when you registered and click on the account activation link in the email (note: some bulkmail filters may block this email, so you'll need to check your bulkmail folder if the validation email didn't immediately come through). There are always great discussions going on in our huge message board community. We hope you'll get involved. It's free to register if you're not already a member. Here are some of the hot topics this month:

Paranormal Equipment
http://www.ghostvillage.com/ghostcommunity/index.php?showtopic=31675
Investigating with Android?

Personal Encounters
http://www.ghostvillage.com/ghostcommunity/index.php?showtopic=5921
Dark figure in the corner.

General Board
http://www.ghostvillage.com/ghostcommunity/index.php?showtopic=32554
Lizard-like demon: what is it?

Spirit Communication
http://www.ghostvillage.com/ghostcommunity/index.php?showtopic=19610
Cleansing to get rid of ghosts: is it possible?

Religion and Spirituality
http://www.ghostvillage.com/ghostcommunity/index.php?showtopic=32228
Jesus arose from the dead: what was he then?

Urban Legends, Myths and Folklore
http://www.ghostvillage.com/ghostcommunity/index.php?showtopic=32606
13 Campfire Tales

Paranormal Media
http://www.ghostvillage.com/ghostcommunity/index.php?showtopic=32610
How will Grant Wilson's decision to leave Ghost Hunters affect the show?


Board of the Month -- Celtic Legends
http://www.ghostvillage.com/ghostcommunity/index.php?showforum=27
What's your favorite Celtic legend? Let's discuss!




Ghostvillage.com Advertising Opportunities

Each month Ghostvillage.com reaches tens of thousands of people interested in the paranormal. We offer the most effective and best-valued advertising and sponsorship packages of any paranormal media outlet. Please visit: http://www.ghostvillage.com/advertising.htm for details.

If you're ready to put Ghostvillage.com to work for your company or organization, send us an email to get started.




Ghostvillage.com Quick Stats:

319,924 Posts in the Town Square Message Boards
29,772 Members in the Town Square
1,084 "Personal Encounters" published on Ghostvillage.com
1,755 Paranormal Web sites in the Ghost Links directory
36,933 Subscribers to this newsletter
3,936,747 Total Web site "hits" for Ghostvillage.com in February


Ghostvillage.com is the Web's largest supernatural community, the central place where people come to share their experiences, thoughts, and research. Please help us continue to grow by buying a copy of The World's Most Haunted Places, Communicating With the Dead, The Encyclopedia of Haunted Places, The Nightmare Encyclopedia, Our Haunted Lives, Ghosts of War, The Ghost Files, Weird Massachusetts, Who's Haunting the White House?, The Mysteries of the Bermuda Triangle, Picture Yourself Legend Tripping or shopping in Ghost-Mart. Every little bit helps run our servers and helps the site get bigger and better! Please also click on our banner ads and support our advertisers -- when you do business with someone who advertises with Ghostvillage.com, let them know you saw their ad with us and thank them for the support.

Please email us anytime at info@ghostvillage.com. Your comments, questions, and feedback are always welcomed.


---
All material is © 2012 Ghostvillage.com
REMOVAL INSTRUCTIONS: To be removed from the mailing list, please go to www.ghostvillage.com/subscribe.shtml or click on the link below.