NEWSLETTER #26 - OCTOBER 11, 2003

Shop at Ghostvillage.com | Support Ghostvillage.com | Ghost Chat | Supernatural Auction

Be sure to have your friends subscribe to the newsletter >>here<<
---
You are receiving this email because you or a friend signed you up at http://www.ghostvillage.com. If you would like to be removed from this mailing list, please see the instructions at the bottom.
View this newsletter online at: http://www.ghostvillage.com/newsletters/Oct11_03.htm
---
Dear Ghostvillagers,

This is it, folks... we wait all year for it... October. Halloween, Samhain, ghosts, and the supernatural on center-stage (where we know it belongs anyway). The population of our Ghostvillage swells, and the "spirit" moves to full-force in us all. I love it.

September was a significant month of evolution for Ghostvillage.com. First, if you've been on the site in the last few weeks, you'll notice a completely new look as well as a new "Resources" section. The new section is so we can bring you even more articles, editorials, and general content.

October is also the month we get to have a little fun with our rather serious study. To that end, if anyone goes all out with decorating their house for Halloween, how about sending us a picture? We'll post it in the new section.

In other news, I will be giving a "Legends of the Supernatural" lecture in the Milford, Massachusetts area the week before Halloween. I should have a solid date and time in the next few days -- watch Ghostvillage.com for more information.

This month also marks Ghostvillage.com's fourth anniversary of bringing you ghost research, evidence, and discussion. Four years ago, we broke ground on our village and we have grown every single day since. This growth would not have been possible without Ghostvillagers like you visiting us as often as you do, sharing your personal encounters and research, and contributing to our distinguished population. Thank you all for coming together like you have. Our future is brighter than ever as our collective voice grows even louder. Have a great Halloween/Samhain season!

Supernaturally yours,



Jeff Belanger
info@ghostvillage.com
Mayor of Ghostvillage.com

Congratulations to Trena Kelley of Chesapeake, Virginia! Trena was last month's winner of a year's subscription to FATE magazine.



The "winner" icon on the left has been hidden somewhere on Ghostvillage.com. If you're the first to find it, email us with the page it's on, and you win this month's prize. The graphic could be on any page on the Web site -- maybe at the top of the page, maybe the bottom, etc. Once we have a winner, we will announce it on our home page right away. By clicking on the "winner" icon within Ghostvillage.com, it should launch your email with the appropriate subject. If not, email info@ghostvillage.com, and in the subject or body, put the URL of the page you found the icon on. Good luck!


This month's prize: One free book from Galde Press (up to a $24.99 value)! Galde Press is committed to quality books that make a difference. Galde Press books cover topics such as ghosts, Atlantis, ESP, religion, and much more.

Didn't win? Want to buy a book? Click on the graphic above.

Lots of events happening this month -- the Supernatural Calendar is the place where thousands will learn about your events. The service is only available to registered members of the message boards. Here's some of what is going on in October and early November:

Saturday, October 11: Holiday: SUCCOT, LAYLATUL BARAAT
Sunday, October 12: Holiday: SUCCOT
Friday, October 17: Meeting: Ghosts of the West, Laura Ruby Signing
Saturday, October 18: Meeting: Ghosts of the West Holiday: SHMINI AZERET
Sunday, October 19: Meeting: Spirit Boards Holiday: SIMCHAT TORAH
Friday, October 24: Meeting: Chadds Ford Inn
Saturday, October 25: Meeting: Haunted Workshop, Alchemy Paranormal, The Fort Possessed Conference: Nevada Ghost Hunt. Holiday: DEEPAVALI/DIWALI
Sunday, October 26: Meeting: The Fort Possessed Conference: Nevada Ghost Hunt.
Monday, October 27: Holiday: RAMADAAN Begins
Friday, October 31: Meeting: Haunted Gettysburg Holiday: Samhain, Halloween
Friday, November 7: Meeting: Stone Chambers, NY Conference: Paranormal Studies
Saturday, November 8: Conference: Paranormal Studies



Who's Who in the Town Square?

Get to know some of your fellow Ghostvillagers...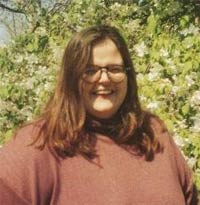 >>KarenSue1973<<

What is your name?
Karen Formella

How old are you?
30

Where are you from?
Salem, Michigan

What first got you interested in ghosts and the supernatural?
I have always been interested in the paranormal, but recently I met a guy that helped me develop the interest, and I also wrote a college paper on ghost hunting.

Have you ever seen a ghost?
No, I haven't seen one.

What's your favorite part of Ghostvillage.com?
My favorite part is the way that people welcome you into the community there. Everyone is very friendly here.
Ghostvillage.com's book reviewer, Lee Prosser, has brought us four new book reviews for September. Have you read one of these books? Want to add your own review? Click >>here<<.

August's Book Reviews:

How to Be a Ghost Hunter by Richard Southall
Incense: Crafting and Use of Magickal Scents by Carl F. Neal
My Proof of Survival: Personal Accounts of Contact With the Hereafter by Andrew Honigman
Overshadows: An Investigation into a Terrifying Modern Canadian Haunting by Richard Palmisano






Legends of the Supernatural

Since our last newsletter, the following columns have run:

L'Empire de la Mort - A visit to the haunted Catacombs of Paris, France - October 4, 2003

Spell Casting and Green Witchcraft - An interview with author and Witch Ann Moura, aka Aoumiel - September 20, 2003

If you know of a publication that may be interested in running this column, drop me a line for pricing information. >>email<<

We receive personal encounters from all over the world... many are scary, some are touching, but they are always profound. If you would like to share your own experience, please click >>here<<. The following encounters have been added in September:

Rage at a Malignant Presence - Noblesville, Indiana

The Haunted Farnsworth Inn - Gettysburg, Pennsylvania

Drawn to Psychic Energy - Herndon, Virginia

Ghost of Mars? - Hooe, England



A Sign from Pappaw - Texas

Ouija Boards and a Shaking Bed - Ottawa, Ontario, Canada

Misplaced Objects and Strange Events - New Hope, Pennsylvania


We are introducing a new section to Ghostvillage.com this month. Our new "Resources" section will be a place for editorials, research articles, open letters to our readers, press releases, and other content of interest to you. We'd like to open this section up to all Ghostvillagers. If you have a topic on your mind, agree or disagree with something you read recently... we want to hear from you! For guidelines, click here.

Here is a link to our first article in this new section:
To Light a Candle - by Lee Prosser


Our >>Supernatural Auction<< has a lot of ghost hunting equipment, books, and videos on it right now. Check out these new and used products today! If you have a product or service to sell, remember, basic listings are still free -- you have no risk in trying to sell your items on our auction.

New members receive $1.00 credited to their account -- this credit can be used for the extras such as bold listings. This supernatural marketplace is a great way to connect with people who are interested in your products and services.

Since our last newsletter, the following people have joined us in the Town Square. Please welcome:
sissyof3brothers, bloodyholly, HaHaMAn, Boo, spirited13, momcat, pinkpunk13, Hwilson71, emerald_eyed, Crithni, ddcak, mpdavis13, mack, BruMicMelMom, mzbirdy, drghstlws1@aol.com, Ron_G, Belisarius, scania3, calicocountess, jinty, brwneyedwitch1970, Ladcf, cjacob1, Blush802, Hiawatha, tsw20, VioletPixie23, lisa, gremlin40, smithhashman, hawkerdriver, OwlGoddess, katehep, crowscall, GhostHobbit33, simplesam6, angellady, Jamiedh, mecca, zemaster, val1, Gary, Nativesun43, mick123, Buttonbear, sid, Tommyknocker2121, PooterDooter, xxbloodiemaryxx, Angel69, Eshmuu-Sama, lala1018, golferswife6, cocoa, catherinek, FarRocafella, Justa, honeybeary, caurichaun, Akthra, heatherly, shimmerinstars77, mini_mom2, gcdp, xbrendonx, pete, ShannonD03104, glowworm928, kurt_rocks, AshkeSeraphim, freakygoddess928, angeleyesc1, eveangelion03, the_wimp, jeninvt2003, andrewkl, _BeLiEvE_, lemi77, Ad_the_ripper, OTHERWORLDS, RoXy, Amirri, waprt, bonedaddy, piedmontparanormal, ravengreywolf, rboening, Jamie-Renee, orderedinsane669, kezzerb, luv2ghosthunt, Bella40, lisa_d, scaredsilly, lisludi, offdahook4now, Jessica192002, creepygirl, spookykaren40, satori, astorath, loufalla, WVGhostdude, Spirittalker7, jbasow, tami, cherrybomb, gossie, Rexzzor, PunkKitten, Acastus, deven, Beth, keanzhiu, allyjayj, bob holley, reneerain, SinderStar, sessil, MaverickTallimos, sara40, GhostWriter, ManicEclipse, EntitySeekers, boardjockey, gvbriana311, Amyams, ally, imintoghosts, Kiyo, chokolate_chip, chokolate_chip777, crazyjaney, Blah blorg, dansgirl, Shorty83, SHGhostHunts, squirllee, Were-wolve_hunter, Greenghost00, snap43nib, msdimplez, Tipp-ex_Monster, lil_princess_232, KachinaDancer, indy, starmasque514, Shasta, legolas, beebee, Shadaya, lottie71, ghost_girl_2010, Appollyonx, rahyni, skhottyboi, oldbaglady1968, ihavelived2ce, motov60i, kimmc1031, CastleBeeing, demonic666soul, leblajan, cinderemma, imjstjuli, Jimbo99, DeppDiva, Cabarett, Death, JUDE, Dragon6958704, t0w, kaba_desu, skyler, Skeeter99, BEAR, southernbreez, krisnsan, summercool2, FeAlInG__FrEaKy, CuestaVerdestates, toad, Geyser1, astro, Believer, fefang, kizababehaunted, sookyjones, Lexnhaismom, burian, ghosthunter12, snowangeljen, mysticalme, hellraizer, flight96, jack, rangergirl, ChldOfKoRn1982, leighangel, PASfriend, gypsyoffspring, zugchic, ronswitch, cryptkeeper, argraves iahag, shane_cornett, Sarah, jaredpetersen, Ragefull81, and Wanderer81.



Ghostvillage.com Quick Stats:

27,241 Messages in the Town Square Message Boards
2,376 Members in the Town Square
64 "Encounters" listed in 2003 so far
320 Paranormal Web sites in the Ghost Search directory
5,162 Subscribers to this newsletter
1,731,890 total Web site "hits" for Ghostvillage.com in September

Running Ghostvillage.com takes a lot of time and money. You can help by donating, shopping, using our new auction, or by buying a Ghostvillage.com t-shirt. Every little bit helps run our servers and helps the site get bigger and better -- your support will keep the growth going!

Please email us anytime at info@ghostvillage.com. Your comments, questions, and feedback are always welcomed.