GHOSTVILLAGE.COM NEWSLETTER #112 - January 17, 2011

Buy Books by Jeff Belanger | Jeff Belanger's Official Web site | Visit UFOvillage.com | Visit us on MySpace | Paranormal for Kids | Meet the Staff | Advertise with Ghostvillage.com

Be sure to forward this on to your friends who are interested in the supernatural!


Picture Yourself Legend Tripping: Your Complete Guide to Finding UFOs, Monsters, Ghosts, and Urban Legends in Your Own Back Yard -- Jeff Belangerís new book, DVD, and Web site. Enjoy the trip! http://www.legendtripping.com/
---
You are receiving this email because you or a friend signed you up at http://www.ghostvillage.com. If you would like to be removed from this mailing list, please see the instructions at the bottom.
View this newsletter online at: http://www.ghostvillage.com/newsletters/Jan17_11.htm
---
Dear Ghostvillagers,

Happy New Year!

You may have heard some hubbub recently about the possible addition of a thirteenth astrological sign called Ophiuchus. This would mean an adjustment of all of the other dates, and some people (myself included) would have their signs change. I canít imagine not being a Leo! The reason for the shift is because astronomer Parke Kunkle noted that the Earthís alignment has shifted over the centuries, he believes the dates are off, and the addition of a thirteenth sign is necessary. What does this have to do with ghosts and the paranormal? Iím glad you asked. Astrology got me thinkingÖ are there dates or time periods when paranormal activity is cyclically higher?

Think about how many paranormal Web sites youíve seen that automatically display the phases of the moon. Or how many display when solar storms are active. Ghostvillage.com has both on our homepage. Astrologers will tell you that they are some of the oldest record-keepers in the world. When events -- both good and bad -- occur, they note the position of the stars and look for patterns. Are we more prone to war during certain cycles? Do other alignments often coincide with a poor harvest? We can debate the validity of this practice, of course, because when there is famine in one country there can be great prosperity in another. Mercury in retrograde spells doom for some while others win the lottery. Like so much in the paranormal, it comes down to belief, and belief canít be argued.

Many paranormal investigators note the phase of the moon when they conduct an investigation. This month weíre going to explore astrology a little deeper. Tell us your sign. Tell us why you agree or disagree with astrology. Tell us if you think there may be a pattern.

Itís a new year, and Iím fortunate to have some great projects lining up this year. I canít wait to tell you more in the coming months. Iím doing more college and university lectures, and Iím looking forward to spreading the paranormal word and meeting more of you Ghostvillagers.

Enjoy the rest of the newsletter below!

Supernaturally yours,

Jeff Belanger
Mayor of Ghostvillage.com
MySpace: www.myspace.com/ghostvillager
Twitter: @THEJeffBelanger
Facebook: Jeff Belanger





Jeff Belanger's Upcoming Events

This is the place to find out where author and Ghostvillage.com founder Jeff Belanger will be speaking on the subject of the paranormal. If you're interested in booking Jeff for a conference or other event, please visit: http://www.jeffbelanger.com/lectures.shtml for more information.

Events Scheduled:

University of Florida - Gainesville, Florida - January 26, 2011, 8:15 PM
Ghost Adventures Crew and Darkness Events - The Stanley Hotel - Estes Park, Colorado - March 3-5, 2011
Phenomenology 103 - Gettysburg, Pennsylvania - March 24-27, 2011
Northern Michigan University - Marquette, Michigan - April 1, 2011
Ghost Adventures Crew and Darkness Events - Mansfield Reformatory - Mansfield, Ohio - April 14-17, 2011
Central Texas Paranormal Conference - Austin, Texas - October 8-9, 2011



Congratulations to Greg Galbraith of Cottage Grove, Wisconsin, who was last month's winner of an autographed copy of Jeff Belanger's book and DVD, Picture Yourself Legend Tripping and a Ghostvillage.com window sticker!

How to win: Entries will be accepted up until 5:00 PM (eastern time) tomorrow (January 18, 2011). At 5:00 PM, we will draw a winner at random from the correct entries that have been received. You no longer have to be the first, but you only have until 5:00 PM to get your answer in. If you click on this link: http://www.ghostvillage.com/index.shtml#winner, you see today's date, and "We have a winner!" that means the contest has ended. Sorry, please try again next month. To submit your entry, simply reply to this email with the correct answer.

On to this month's question: This question can be answered by reading a page on Ghostvillage.com. Remember, reply by 5:00 PM tomorrow to be eligible to win.

When was Marjorie Myrene Hart born?

At 5:00 PM tomorrow, we will announce the winner on our home page. Good luck! (Only Ghostvillagers who have not won a prize from us in the last year are eligible.)



This month's prize: We're giving away an autographed copy of Jeff Belanger's new book and DVD, Picture Yourself Legend Tripping and a Ghostvillage.com window sticker!


Didn't win? Want to buy a copy? Click on the graphic.



The Supernatural Calendar is the place where thousands will learn about your events of interest to the supernatural world. The service is only available to registered members of the message boards, and it's free! Ghostvillage.com now syndicates our calendar of events so other Web sites can also display these supernatural happenings at no charge! To learn more about installing our calendar of events RSS feed, please visit our syndication page. Adding your own local events to our calendar is more important than ever!

January 22: Jeff Belanger on Paranormal Zone TV
March 3: Paranormal Activity Live, Ghost Adventures Crew and Darkness Events - The Stanley Hotel
March 18: The Texas Ghost Show





Who's Who in the Village?

Get to know some of your fellow Ghostvillagers.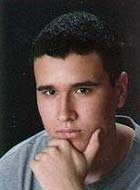 >>opterasis<< - member since July 24, 2004

What is your name?
Chris Gibbons

How old are you?
28

Where do you live?
Westfield, Massachusetts

What do you do for a living?
I'm on the lower end of the computer repair food chain. I do RMAS, software installs, hardware installs, things that save the big guys some time.

What got you interested in the supernatural?
My own house is what got me interested. We moved in when I was about 12, and at night in the hallway and the living room, I always get a strange feeling, like a feeling of being watched. One night, while getting something to drink, I happened to glance into the living room and saw the shape of a man just standing there, watching me. It's strange, but ever since that happened, it's made me more calm about the possibility of a ghost in my house. Kind of like he's there to just watch over things.

What is the most haunted place you've visited? Did anything happen while you were there?
That would have to be when I was house-sitting for my aunt when I was 13. She has one of the oldest houses in town, which used to be a public meeting house. At night, I could hear voices of an older woman and a child. Sometimes a cabinet with crystal and china in it would randomly rattle for a few seconds, yet when I tried to move it because I had assumed it was from a truck going by, the cabinet wouldn't budge. When I asked her about it, she got a strange look in her eyes, and wouldn't talk about it in front of her kids. When they left the room, she seemed really excited about it, because like me, she didn't feel anything negative or like they meant any harm. One thing she told me that really stuck in my mind is that she was home alone one day, taking a bubblebath while listening to music, and she swears the towels hanging on the door were swaying to the music. I'd love to go back for some EVP someday.

What's your favorite song of all time?
Tool - H. It's just one of those songs that's introduced to you at the perfect point in your life where it just seems to fit everything that's going on, good or bad, and listening to it feels like an amazing release because you know whatever your problems, other people have gone through it, and in the end, everything will be okay.


Our "Features" section is a place for editorials, research articles, open letters to our readers, and other content of interest to Ghostvillagers. If you have a topic on your mind, agree or disagree with something you read recently, we want to hear from you! For guidelines, click here.

New features added since our last newsletter:

Crashing the Ghost Adventures Shoot January 11, 2011
Marjorie Myrene Hart by Lee Prosser January 3, 2011





Last Month's Theme - Featured Content

Our last month's theme was holiday spirits. Here's what you missed if you haven't checked in since last month:

Features: Spirits of Christmas and Holidays Past by Edward Shanahan
Features: Christmas Ghosts by Lee Prosser



We receive personal encounters from all over the world. Many are scary, some are touching, but they are always profound. If you would like to share your own experience, please click >>here<<. Since our last newsletter, we added the following new encounters:

Opening All of the Cabinets - Arlington, Massachusetts
The Anguished Man - The United Kingdom [PIC]
The Girl in My Wall - Kolkata, West Bengal, India



This is the place to find news items on paranormal happenings around the world. If you have a news item you'd like to submit, please see our guidelines.

Medellin funeral home opens ghost census Columbia Reports Medellin, Columbia - December 21, 2010

WANT THESE HEADLINES ON YOUR SITE FOR FREE? Syndicate our news! If you have a Web site or blog, you can syndicate our news feeds to your site for free. Join the growing list of Web sites who carry our news by visiting our syndication page.





Hot Threads and the Ghostvillage.com Community

In the past month, hundreds of new people registered for free to join our supernatural discussion! Have you?

If you have registered for our message boards but haven't validated your account yet, it's simple to do! Look for the email that was automatically sent to you when you registered and click on the account activation link in the email (note: some bulkmail filters may block this email, so you'll need to check your bulkmail folder if the validation email didn't immediately come through). There are always great discussions going on in our huge message board community. We hope you'll get involved. It's free to register if you're not already a member. Here are some of the hot topics this month:

Evidence Alley
http://www.ghostvillage.com/ghostcommunity/index.php?showtopic=31835
EVP from Confederate site.

Urban Legends, Myths & Folklore
http://www.ghostvillage.com/ghostcommunity/index.php?showtopic=31667
The Blue Man of Studham.

Religion and Spirituality
http://www.ghostvillage.com/ghostcommunity/index.php?showtopic=31213
What does spirituality have to do with religion?

Spirit Communication
http://www.ghostvillage.com/ghostcommunity/index.php?showtopic=31818
Does what you eat have the ability to induce dreams?

Personal Encounters
http://www.ghostvillage.com/ghostcommunity/index.php?showtopic=31813
What are these things? Spiritual creatures attacking repeatedly.

Paranormal Equipment
http://www.ghostvillage.com/ghostcommunity/index.php?showtopic=31717
Trap/Deer cameras.

Skeptics
http://www.ghostvillage.com/ghostcommunity/index.php?showtopic=26574
Is it possible to change the mind of a skeptic?


Board of the Month -- Astrology
http://www.ghostvillage.com/ghostcommunity/index.php?showforum=27
Do the stars affect you? How about paranormal phenomena?




Ghostvillage.com Advertising Opportunities

Each month Ghostvillage.com reaches tens of thousands of people interested in the paranormal. We offer the most effective and best-valued advertising and sponsorship packages of any paranormal media outlet. Please visit: http://www.ghostvillage.com/advertising.htm for details.

If you're ready to put Ghostvillage.com to work for your company or organization, send us an email to get started.




Ghostvillage.com Quick Stats:

313,462 Posts in the Town Square Message Boards
29,254 Members in the Town Square
1,010 "Personal Encounters" published on Ghostvillage.com
1,609 Paranormal Web sites in the Ghost Links directory
31,156 Subscribers to this newsletter
3,954,699 Total Web site "hits" for Ghostvillage.com in December


Ghostvillage.com is the Web's largest supernatural community, the central place where people come to share their experiences, thoughts, and research. Please help us continue to grow by buying a copy of The World's Most Haunted Places, Communicating With the Dead, The Encyclopedia of Haunted Places, The Nightmare Encyclopedia, Our Haunted Lives, Ghosts of War, The Ghost Files, Weird Massachusetts, Who's Haunting the White House?, The Mysteries of the Bermuda Triangle, Picture Yourself Legend Tripping or shopping in Ghost-Mart. Every little bit helps run our servers and helps the site get bigger and better! Please also click on our banner ads and support our advertisers -- when you do business with someone who advertises with Ghostvillage.com, let them know you saw their ad with us and thank them for the support.

Please email us anytime at info@ghostvillage.com. Your comments, questions, and feedback are always welcomed.


---
All material is © 2010 Ghostvillage.com
REMOVAL INSTRUCTIONS: To be removed from the mailing list, please go to www.ghostvillage.com/subscribe.shtml or click on the link below.