GHOSTVILLAGE.COM NEWSLETTER #58 - June 15, 2006

The World's Most Haunted Places | Communicating With the Dead | The Encyclopedia of Haunted Places | The Nightmare Encyclopedia

Be sure to forward this on to your friends who are interested in the supernatural!

Spend some time in the world's most haunted locations -- we dare you!
http://www.ghostvillage.com/wmhp
---
You are receiving this email because you or a friend signed you up at http://www.ghostvillage.com. If you would like to be removed from this mailing list, please see the instructions at the bottom.
View this newsletter online at: http://www.ghostvillage.com/newsletters/jun15_06.htm
---
Dear Ghostvillagers,

Extrasensory Perception (ESP) is an ability we all have. In the realm of ghost investigations, many people depend on the perceptions of clairvoyants -- people who are perceiving above and beyond their traditional sense of sight. But ESP isn't confined to psychics and mediums. Have you ever had a gut feeling about something? Did you ever just know something? The line between intuition and ESP is blurry at best.

This month we're going to delve into a slightly higher state of consciousness and extend our feelings and senses just a little bit into the realm of ESP. To get the discussion started, you can check out our feature article, "ESP, M&Ms, and Reality" which features an interview with parapsychologist Loyd Auerbach. On one level, there's very little that is "supernatural" about ESP. It's actually quite natural and by discussing the topic, we may just learn to understand ourselves a little better. You're invited to participate in this discussion by visiting our message board of the month.

This was a big month at Ghostvillage.com. We now have over 20,000 subscribers to this newsletter! Thank you all for reading it, for all of your great emails, and for furthering the discussion of these important topics. Next month we have a very big announcement coming, so don't miss the next newsletter. Things are popping here at the Ghostvillage.com world headquarters, but we're definitely looking forward to a few days off as the weather starts to heat up. I'd like to say I'm planning a ghost-free holiday, but I know better. I'll end up somewhere haunted -- who can put their feet up when there are so many ghosts to investigate? Enjoy the rest of the newsletter below.

Supernaturally yours,

Jeff Belanger
info@ghostvillage.com
Mayor of Ghostvillage.com


Congratulations to Linda Schiefelbein of Wautoma, Wisconsin, who was last month's winner of a copy of the new DVD documentary, The Woodland Haunting-A True Ghost Story, a Ghostvillage.com window sticker, and a Ghostvillage.com t-shirt!

This month, we're doing the contest again, but we ask that you first click this link: http://www.ghostvillage.com/index.shtml#winner. If it says, "The search is on" then we don't have a winner yet and go ahead and send in your answer. If you see today's date and "We have a winner!" that means you weren't the first to email us. Sorry, please try again next month.

On to this month's question: This question can be answered by reading a page on Ghostvillage.com. The first person to reply to this email with the correct answer will win this month's prize.

What is Dennis Baker's favorite junk food?

Once we have our winner, we will announce them on our home page as soon as possible. Good luck! (Only Ghostvillagers who have not won a prize from us in the last year are eligible.)



This month's prize: we're giving away an autographed copy of the book that started it all: The World's Most Haunted Places: From the Secret Files of Ghostvillage.com, a Ghostvillage.com window sticker, and a Ghostvillage.com t-shirt!


Didn't win? Want to buy a copy? Click on the graphic.



The Supernatural Calendar is the place where thousands will learn about your events of interest to the supernatural world. The service is only available to registered members of the message boards, and it's free! Very soon, Ghostvillage.com will begin syndicating our calendar of events so other Web sites can display these supernatural happenings. Adding your own local events to our calendar is more important than ever!

June 16: 8th Annual SGRA Paranormal Conference, Milford, CT - Jeff Belanger will be speaking at this event
June 24: The Paranormal Experience at the Depot
June 25: Jeff Belanger - Darkness on the Edge of Town Radio
June 26: Jeff Belanger on Magick Mind Radio
June 29: Jeff Belanger on X Zone Radio
July 1: Forbidden Knowledge Conference, BBQ and Ghosts Weekend
July 8: Jeff Belanger on Spooky Southcoast Radio
July 21: 3rd Annual Eastern Regional Paranormal Conference




Who's Who in the Town Square?

Get to know some of your fellow Ghostvillagers.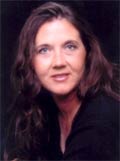 >>leslie_dragonlvr<< - member since December 14, 2005

What is your name?
Leslie Boyce

How old are you?
47

Where do you live?
La Crescenta, California

What do you do for a living?
I work part time for the school district. I take care of the kids at Lincoln Elementary school. Plus, I also teach drama on Saturdays at the high school. I have students from all the elementary and junior high schools in my area. I have been a volunteer for the High School Drama Dept. for the last six years.

What got you interested in the supernatural?
I first became interested in the supernatural when I was a child. Many strange things happened to me that I could not explain, nor could I talk about them. Most folks back then thought you were crazy or making it up.

I have been living in a haunted house/neighborhood for the past 23 years. Too many strange things took place. Having things disappear, thrown at me, punched, the bed shaking every night, being pulled off the bed and seeing shadows of someone walking in the hall every night when no one was awake.

Then came the discovery of my youngest daughter, now 18, being able to see and hear spirits. I thought she was like the rest of my children, who also said they could see and hear spirits at a very early age (like many children claim). And like most parents protecting their child, I tried to turn it off. Telling them they can't talk to dead people. I was not able to understand what was really going on back then. Now I know. All my children and myself have psychic gifts in one form or another. We have all been able to talk about things and have come to better understandings of the other side. The past six years have opened a whole new world for my family and myself.

What's the most compelling piece of evidence of the supernatural that you've seen?
The most compelling evidence I've seen of the supernatural would have to be two of my children working on a (dead) missing persons case that is 3,000 miles away from us. Knowing that my children could in no way know the things they knew in this investigation and getting validation over the phone from the people on the other end.

To be talking to the person who is searching and my child could describe what the person was wearing and the number of people in the search party just blew me away! I was shaking on the phone as the person answered yes to all the things my daughter said. We have had several events like this, but they were closer to home.

What's the first music concert you ever went to?
My first music concert that I went to was John Denver's, back in the mid '70s. (I am also on the recording for his album An Evening With John Denver. It was recorded that night at that concert. My friend and I yelled out, "Far out" and "Yeah, Grandma".) It was cool at the time... lol!



Last Month's Theme - Featured Content

Our last month's theme was Folklore. We featured a great interview with Dr. Michael Bell and had some good discussions going in our message board. Here's what you missed if you haven't checked in since last month:

Feature Article: Folklore, Folklore, Folklore with Dr. Michael Bell - interview by Jeff Belanger

Ghostvillage.com's book reviewer, Lee Prosser and the staff have brought you several new book reviews and author interviews since our last newsletter.


This past month's Library additions:

Kali: the Feminine Force by Ajit Mookerjee

So You Want To Be A Medium by Rose Vanden Eynden

The "True" Story of the Woodland Haunting by Dennis Baker [DVD DIRECTOR INTERVIEW]

Glimpses 2 by Martha Jette

Chakra Yoga with Gurutej Kaur [DVD REVIEW]

Sacred Signs by Adrian Calabrese

The Mystery Traditions by James Wasserman

The Book of Lilith by Barbara Black Koltuv

An Unlikely Prophet by Alvin Schwartz

Shamanic Journeying by Sandra Ingerman

Herb Magic For Beginners by Ellen Dugan [AUTHOR INTERVIEW]




Ghostvillage.com Advertising Opportunities

Each month Ghostvillage.com reaches tens of thousands of people interested in the paranormal. We offer the most effective and best-valued advertising and sponsorship packages of any paranormal media outlet. To view our advertising options and discounts, please visit: http://www.ghostvillage.com/advertising.htm

If you're ready to put Ghostvillage.com to work for your company or organization, send us an email to get started.

We receive personal encounters from all over the world. Many are scary, some are touching, but they are always profound. If you would like to share your own experience, please click >>here<<. Since our last newsletter, we added the following new encounters:

A Blessing and a Curse - Windsor, Virginia

Calling Mom Back from Rest - Cary, Kentucky

Shadows at Camp Cedar Crest - Orange, Connecticut

The Family Returns from Virginia - Salem, Virginia [PIC]

The Ghost of Gibbs Bridge - Sylvania, Ohio

The Woman in the Wardrobe - Castleford, West Yorkshire, England

Shot By a Ghost - Chicago, Illinois

Mom's Visit and Presence - California

The Dollhouse Grave - Medina, Tennessee [PIC]

The Slamming Door - Eugene, Oregon

Voices in the House - Ontario, Canada


This is the place to find press releases and news items on paranormal happenings around the world. If you have a news item you'd like to submit, please see our guidelines.

Texas's Premiere Investigative Team Is Still Alive, So Put Away Those Shovels

Paranormal Magazine Launched - the UK's First Paranormal Monthly Magazine Featuring Paranormal Experts and Stars


Our "Features" section is a place for editorials, research articles, open letters to our readers, and other content of interest to Ghostvillagers. If you have a topic on your mind, agree or disagree with something you read recently, we want to hear from you! For guidelines, click here.

New features added since our last newsletter:

A Duel on the Airwaves by Richard Senate - June 5, 2006

Marjorie Firestone and Her Dream Predictions - by Lee Prosser - June 1, 2006 [COLUMN]

Until Death Do Us Part? by Rick Hayes - May 31, 2006

Part Four: the Conclusion: Primrose Road - Adams St. Cemetery - by Marcus Foxglove Griffin
May 22, 2006 [COLUMN]




Jeff Belanger's Upcoming Events

This is the place to find out where author and Ghostvillage.com founder Jeff Belanger will be speaking on the subject of the supernatural. If you're interested in booking Jeff for a conference or other event, please email us for more information.

Events Scheduled:

SGRA's 8th Annual Paranormal Conference - Milford, Connecticut - June 16-18, 2006

Berkshire Paranormal Conference, Houghton Mansion - North Adams, Massachusetts - September 22-24, 2006

2006 New England Ghost Conference - South Portland, Maine - October 13-15, 2006

Charlie the Butler's Ghost Party at the Sprague Mansion - Cranston, Rhode Island - October 26, 2006

Ghostfest - RMS Queen Mary Long Beach, California - November 17-19, 2006 (more information coming on this soon)

There's only one place where you can tune in to the leading paranormal radio programs available online, and that's right here on Ghostvillage.com's Paranormal Radio: http://www.ghostvillage.com/resources/ghostradio.shtml

Tune in to: A.P.S.R. Talk Radio, Darkness on the Edge of Town Radio, Exploring Unexplained Phenomena, The Ghost Chronicles, Ghostly Talk Radio, The Graveyard Shift, Magick Mind Radio, Nightwatch, Weird Stuff Happens, and The 'X' Zone Radio Show.




Hot Threads in the Community

If you have registered for our message boards but haven't validated your account yet, it's simple to do! Look for the email that was automatically sent to you when you registered and click on the account activation link in the email (note: some bulkmail filters may block this email, so you'll need to check your bulkmail folder if the validation email didn't immediately come through). There are always great discussions going on in our huge message board community. We hope you'll get involved. It's free to register if you're not already a member. Here are some of the hot topics this month:

Bosnian Pyramids
http://www.ghostvillage.com/ghostcommunity/index.php?showtopic=13911
Could archaeologists have found evidence of an ancient and advanced culture in Bosnia?

Spooked: A Waverly Hills Documentary
http://www.ghostvillage.com/ghostcommunity/index.php?showtopic=14259
Waverly Hills is a renowned haunt. Care to look inside?

Military Denies Wiccan Symbol on Tombstone
http://www.ghostvillage.com/ghostcommunity/index.php?showtopic=10469
Is there really religious freedom?

Ghost Image from Devil's Den at Gettysburg
http://www.ghostvillage.com/ghostcommunity/index.php?showtopic=13150
There are many reports of ghosts at Gettysburg's Devil's Den. Did someone catch one on film?

Spiritography
http://www.ghostvillage.com/ghostcommunity/index.php?showtopic=14210
Could this be the grandfather of the boy in the picture?

EVP
http://www.ghostvillage.com/ghostcommunity/index.php?showtopic=12763
Listen to the ghostly moan.

What Started It for You?
http://www.ghostvillage.com/ghostcommunity/index.php?showtopic=183
How did you become interested in the supernatural?


Board of the Month -- ESP
http://www.ghostvillage.com/ghostcommunity/index.php?showforum=27
Come in and discuss your sixth sense.

In the last month, the following people have joined our ghostly community. Please welcome:

Morning_Glory, kkahler, Gorgias, Byrne53, reachdave, EspEsp@prodigy.net, Spirit Seeker, mt74_98@yahoo.com, nsburt55, barbieri, crimsonghost35, blueeyes, mdeckmama, donnab, prander, Rebelgirl, ssierocki@lycos.com, missi, in_search2006, alxaben, Plummer25, n2ghsts, bobby_smollet, pco3@verizon.net, Stardoll, destiny1962, Boomer, sexxybabe, laflaca6282, kaaejukes, alienfreak88, Sherlock, ghostly_girl76, badkitty, MaMacita_8, bria00, sduffell56, prozac7674, Pumpkinman, alfa_romeo_0007, bill096, manic, christinev, MazdaSpeed424, kevin19124, dreamweaver1970, hebassist, NeevilWeevil, clanbleakley, bjwoodel52, Devin, KristinaInNC, loveofnight, Zharrah, Mackailey, fatmommy68, Lupita, jimmysdevoted, babycat, Number13, InSearchOfCasper, confused80, Bndtobbella, dkajtazi, m-i-s-t, bette, nofxchic, stacemo1972, heatherbee3, jbolin, Dakin, Crowely, lita5677, lion26, DarkAngel321, xvikkix, Modified., EDYXXX, Debimages, tlcalloway@comcast.net, saxyblue, Recon180, Spirit5960, Sheila6244, bedmit, Ard184, Mommy2Haileigh, vsjulander, joerayjim238, vampire916736, poult23, PanicxNxRice, tx77015ls1, sassysooner7, damianna, carrie496, tigg420, saakshi, ALorance, Kelly13, WyomingGirl, jynxdemon, caliante41, XXL355, irish_rebel_girl, Kandee, 777, ilan2808, htrouble76, kevmania69, you_and_me, lyzette, Mann3218, DarkSoul, vickiann, nicadiemus, mzahn, destinykiera, witchywoman, laurie0621, inkysgirl, kathykeeler, how34, sewfew, moebanshee, mya, nealzgirl, woodblc, gnoe, Jeana, sheryl65, furrycheeky, azraelfan, megaladon, shaina332, buckaroo22@comcast.net, John109121092, brandi_233, daft, champion18, adamslove, girlmonday, Beckgtr09, wizzonli, missy531, cass, wingschick, ssmccartney, animaniac207, daisy8972, tpmase77, Kate34169, beckypooh73099, kitsubaka, arteral157, lizbon, pap43221, amp, glasgowmara, Lynn Willick, mediummeryl, amypz, eforester, skittergitchy, starangel, angelus78, Lonny_Bristle, demonllama1973, bunny_kissies, lillykisses, whimsy, angels and spirits, regan, laflaca, glenda, computerguy, inlvwtbatista, CPSleadinvestigator, bowlingchick136, Gothic_Princess, neshalu, Mishi, johnstern, mikefreedland, kurlique, Debstyle, alexdevan, JohnyD, babygoth, ronin721, spookyfootball, amaerob, venkman020, tobyace, dragonswitch, melodious, portabella_420, willnyc, machine6906, killcrazy, leo15, cameron, Hamza, joogs, ashray, samson, sherrymae, djaggers, crystal2, astraljon, Bluepepper, Lunasbrew, glowtech, bloomie368, PRISM, princess081989, Joke9289d2, cupton1036, scarystuffrules!, girliegirlonline, lane1950, disdig84, Sweet_Absynthe, addie, blues1, lady unluck, frenzy, drgnfly, NYGHTMAGE, TAPS, icedearth777, SArmandico, benzino1313, Spirits_Wishper, Mezzrack, DEADEYEDUNCAN, kaiba164, Opal, bruno1111, rigormortis, D. Clayton, mandyblair_25, thinthin, ange, nateman88, Donna M, a_lueders, ferlen, PuckBunnyBaby, thescrappay, irelandia, djatsw47, feistysort1, Laura N, SGeary, Juniper, tena marie harris, Kimmybear, leevancleef33, ravc1028, ghosthunterwi, Nibbler, pennywisetheclown, deadwatcher1, fufette, ghost_gurl, Waterguy, Angelsxybb22, zedarean, tikidawn, princess82779, rijoro, bellus_letum, chrisava29, ubie79, yvanehtnioj, jenetnmichael, snakebiteoftexas, baprs, NytDreams, SpiritualyMoved, hjwalton1331, Courtney7803, glawackus, magikred, shipleyla, rene53, corntan, coralie, Tirgana, bearwolf, misscahhney, macneill_ab, Antonio Marare, duncanz123, Larson, hnoblitt, Syre5, calvinr, majikal_2004, jackstar, bacsi, MissMurder00, LittlePinky82, woodvillespooky, StreetSidhe, ames1223, Janster, quibblers4, wizard_ferrari08, ShannaBoo1, rlis2706, whateverawaitsme, zukismom, The Mystery Schooler, greyman, charmedcsilvr, Elliez, librachick, ForestParkvillager27, Ecto-Scarf, cyqe, reconmarine254, dorchester, devilmaycare, sixtheyes, itsicekold, badsmed, Mr Eamcat, VDNovach, Spooky2, KCSPaRe, dwc, ghostinvestigatorsofny, jcmiranda, Clinky, wreid555, princessmelinda, solo, tigress, keithianneal, mari99, Tinker, and dethbird.



Ghostvillage.com Quick Stats:

185,324 Messages in the Town Square Message Boards
10,849 Members in the Town Square
509 "Personal Encounters" published on Ghostvillage.com
528 Paranormal Web sites in the Ghost Links directory
20,238 Subscribers to this newsletter
3,995,513 total Web site "hits" for Ghostvillage.com in May


Ghostvillage.com is the Web's largest supernatural community, the central place where people come to share their experiences, thoughts, and research. Please help us continue to grow by buying a copy of The World's Most Haunted Places, Communicating With the Dead, The Encyclopedia of Haunted Places, The Nightmare Encyclopedia, shopping, or by buying a Ghostvillage.com t-shirt. Every little bit helps run our servers and helps the site get bigger and better! Please also click on our banner ads and support our advertisers -- when you do business with someone who advertises with Ghostvillage.com, let them know you saw their ad with us and thank them for the support.

Please email us anytime at info@ghostvillage.com. Your comments, questions, and feedback are always welcomed.


---
All material is © 2006 Ghostvillage.com
REMOVAL INSTRUCTIONS: To be removed from the mailing list, please go to www.ghostvillage.com/subscribe.shtml.