GHOSTVILLAGE.COM NEWSLETTER #43
March 17, 2005

Shop at Ghostvillage.com | Support Ghostvillage.com | The World's Most Haunted Places

Be sure to forward this on to your friends who are interested in the supernatural!
---
You are receiving this email because you or a friend signed you up at http://www.ghostvillage.com. If you would like to be removed from this mailing list, please see the instructions at the bottom.
View this newsletter online at: http://www.ghostvillage.com/newsletters/Mar17_05.htm
---
Dear Ghostvillagers,

As some of you may know, over the last year Iíve been doing extensive research on spirit communication. Iíve been studying the methods and devices people use to try and reach across to the other side and establish contact. The journey has been incredible and has taken me on a path of interviewing scientists, psychics, clergy, skeptics, companies who make these devices, and countless people who incorporate these practices into their own spirituality.

Iím getting ready to release my findings. Please watch this newsletter next month for a very big announcement. Iíll be ready to say more then.

The field of paranormal research is growing at an increasing rate. Itís an exciting time to be a part of all of this. People are searching in new places for answers and are making some great discoveries. Iím learning through my own pursuit for answers how important this quest is. I want to remind all of you that Iím here to help. Ghostvillage.com was built as a place to celebrate all of the great work being done in this field. If you have something to share with your peers, please let us know. Weíre here to help spread the word.

Our newsletter is also growing, we have added a new section called ďHot ThreadsĒ -- this section highlights some of the great discussions going on in our huge message board community. Enjoy the rest of the newsletter below.


Supernaturally yours,

Jeff Belanger
info@ghostvillage.com
Mayor of Ghostvillage.com


Congratulations to Anna Marie Rawa of Hampstead, Maryland, who was last month's winner of an autographed copy of Jeff Belanger's book, The World's Most Haunted Places: From the Secret Files of Ghostvillage.com!

Last month we had an overwhelming response to the contest. We had a winner within an hour of sending out the newsletters. This month, we're doing the contest again, but we ask that your first click this link: http://www.ghostvillage.com/index.shtml#winner, if it says, "The search is on" then we don't have a winner yet and go ahead and send in your answer. If you see today's date and "We have a winner!" that means you weren't the first to email us. Sorry, please try again next month.

On to this month's question: This question can be answered by reading a page on Ghostvillage.com. The first person to reply to this email with the correct answer will win this month's prize.

What is Rabbi Gershon Winkler's second favorite day of the book Kabbalah 365?

Once we have a winner, we will announce it on our home page as soon as possible. Good luck! (Only Ghostvillagers who have not won a prize from us in the last year are eligible.)



This month's prize: we're giving away an autographed copy The World's Most Haunted Places: From the Secret Files of Ghostvillage.com!


Didn't win? Want to buy a copy? Click on the graphic.





ATTENTION Paranormal Investigators

This only applies to paranormal investigators outside of the United States... This is your last chance to be a part of a first -- a directory of haunted places and paranormal investigators from all over the world. This is the last month to get involved before this giant book goes to the printer. If you are a paranormal investigator/ghost hunter, either in a group or solo, please get in touch with me right away.

I'd like to involve as many investigators as possible. This is your opportunity to have your work, your name, and your organization's name published in a book that will be on the shelves in 2005. Please email me for more information at: info@ghostvillage.com. There are only two weeks left in this project!

-Jeff Belanger


The Supernatural Calendar is the place where thousands will learn about your events of interest to the supernatural world. The service is only available to registered members of the message boards, and it's free! We'd like your help filling our calendar in -- so add your events for thousands of Ghostvillagers to see. Here's some of the conferences, happenings, and meetings going on in the next two months:

April 2: History & Hauntings Tours Spring/Summer
April 8: Ghost hunters investigations weekends, Ghost Hunting Seminar @ Jim Thorpe Inn
April 9: Ghost hunters investigations weekends, History & Hauntings Tours Spring/Summer
April 16: "Cape Encounters" Book Signing
April 22: 2005 California Ghost Hunters Conference - Jeff Belanger will be speaking at this event
April 23: History & Hauntings Tours Extended
April 30: NJ Ghost Conference 2005
May 7: History & Hauntings Tours Spring/Summer, Vallisca Ax Murder House
May 13: Haunted Decatur Spooktacular Tour
May 14: History & Hauntings Tours Spring/Summer




Who's Who in the Town Square?

Get to know some of your fellow Ghostvillagers.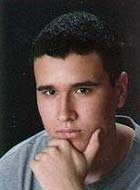 >>opterasis<< - member since July 24, 2004

What is your name?
Chris Gibbons

How old are you?
22

Where do you live?
Westfield, Massachusetts

What do you do for a living?
I'm on the lower end of the computer repair food chain. I do RMAS, software installs, hardware installs, things that save the big guys some time.

What got you interested in the supernatural?
My own house is what got me interested. We moved in when I was about 12, and at night in the hallway and the living room, I always get a strange feeling, like a feeling of being watched. One night, while getting something to drink, I happened to glance into the living room and saw the shape of a man just standing there, watching me. It's strange, but ever since that happened, it's made me more calm about the possibility of a ghost in my house. Kind of like he's there to just watch over things.

What is the most haunted place you've visited? Did anything happen while you were there?
That would have to be when I was house-sitting for my aunt when I was 13. She has one of the oldest houses in town, which used to be a public meeting house. At night, I could hear voices of an older woman and a child. Sometimes a cabinet with crystal and china in it would randomly rattle for a few seconds, yet when I tried to move it because I had assumed it was from a truck going by, the cabinet wouldn't budge. When I asked her about it, she got a strange look in her eyes, and wouldn't talk about it in front of her kids. When they left the room, she seemed really excited about it, because like me, she didn't feel anything negative or like they meant any harm. One thing she told me that really stuck in my mind is that she was home alone one day, taking a bubblebath while listening to music, and she swears the towels hanging on the door were swaying to the music. I'd love to go back for some EVP someday.

What's your favorite song of all time?
Tool - H. It's just one of those songs that's introduced to you at the perfect point in your life where it just seems to fit everything that's going on, good or bad, and listening to it feels like an amazing release because you know whatever your problems, other people have gone through it, and in the end, everything will be okay.


Ghostvillage.com's book reviewer, Lee Prosser, has brought us many new book reviews since our last newsletter.


This past month's Library additions:

Pregnant Darkness by Monika Wikman

Cape Encounters by Dan Gordon and Gary Joseph

Bushman Shaman by Bradford Keeney

The Arcana of Freemasonry by Albert Churchward

Shiva: The Wild God of Power and Ecstasy by Wolf-Dieter Storl

Buckland's Book of Saxon Witchcraft by Raymond Buckland

Custodians of Truth by Tim Wallace-Murphy and Marilyn Hopkins

Kabbalah 365 by Gershon Winkler [INTERVIEW]

A Druid's Herbal for the Sacred Earth Year by Ellen Evert Hopman

Mastering Astral Projection by Robert Bruce and Brian Mercer

John Dee: 1527-1608 by Charlotte Fell Smith

Magic Mushrooms in Religion and Alchemy by Clark Heinrich

The Magical and Ritual Use of Herbs by Richard Alan Miller


We receive personal encounters from all over the world. Many are scary, some are touching, but they are always profound. If you would like to share your own experience, please click >>here<<. Since our last newsletter, we added the following new encounters:

The Spirit of Mrs. Rogers - Wakefield, England

Conjoining Mist Spirits - Chesterland, Ohio [PIC]

My Family's Clairvoyant Gifts - Region 1, the Philippines

The Queen of Hearts - Irwin, Pennsylvania

"Little Chicken" at Hotel Meade EVP - Bannack, Montana [EVP]

My Two Haunted Houses - Bridgend, Wales, UK

The House Of Ludington Ghost Video - Escanaba, Michigan [VIDEO]

Dad's Ice Cream-Eating Angel - Barboursville, West Virginia

A Phantom Leg Rub - Sheridan, Michigan

The Ghosts of Iversonís Pits - Gettysburg, Pennsylvania

Spirits on the Land - Milton, Florida [PIC]

The Ghost Who Doesn't Like Men - Neptune City, New Jersey

The Old Aunt's House - Indiana


Our "Resources" section is a place for editorials, research articles, open letters to our readers, press releases, and other content of interest to Ghostvillagers. If you have a topic on your mind, agree or disagree with something you read recently, we want to hear from you! For guidelines, click here.

New articles/news since our last newsletter:

Connecting Through Reincarnation? by Rick Hayes - March 16, 2005

Chinese Hopping Ghosts by Janice Cottrill - March 4, 2005




Jeff Belanger's Upcoming Events

This is the place to find out where author and Ghostvillage.com founder Jeff Belanger will be speaking on the subject of the supernatural. If you're interested in booking Jeff for a conference or other event, please email us for more information. Two new conferences were added since our last newsletter.

Events Scheduled in 2005 so far:

2005 California Ghost Hunters Conference in San Diego, California - April 22-24

SGRA Summer Paranormal Conference in Stratford, Connecticut - June 17-18

New England Ghost Project's Berkshire Paranormal Conference in North Adams, Massachusetts - July 15-17

Adsagsona Paranormal Society GhostFest '05 in Red Boiling Springs, Tennessee - August 5-7

Ghost Convention International 2005 on the Queen Mary in Long Beach, California - September 9-11




Hot Threads in the Community

This is a new section of the newsletter we're introducing this month. There are always great discussions going on in our huge message board community. We hope you'll get involved. It's free to register if you're not already a member. Here are some of the hot topics this month:

Why are you interested in the paranormal?
http://www.ghostvillage.com/ghostcommunity/index.php?showtopic=7180
Die-hard believers and skeptics alike describe their fascination with ghosts and the unexplained. Why are YOU interested? Share your thoughts here while getting to know your fellow Ghostvillagers.

Things that go bump in the night.
http://www.ghostvillage.com/ghostcommunity/index.php?showtopic=6755
Creepy sounds that often occur while we are sleeping but with a recorder on, we get to hear them.

Is it a paranormal energy or a bug... you decide.
http://www.ghostvillage.com/ghostcommunity/index.php?showtopic=7107
Sometimes we can't really be sure what we capture on film. Take a look and decide for yourself.

What the heck? Why did they do that?
http://www.ghostvillage.com/ghostcommunity/index.php?showtopic=6167
Great discussion about camera usage! Digital or not? Which will capture your images better?

Danvers State Hospital in Danvers, Massachusetts
http://www.ghostvillage.com/ghostcommunity/index.php?showtopic=743
Asylums are well-known for their paranormal activity. Several locations across the country are discussed here. Is there one near you?

Cryptozoological creatures - What's your favorite?
http://www.ghostvillage.com/ghostcommunity/index.php?showtopic=7171
Cryptozoological creatures.

BS or Not?: Dowsing Rods
http://www.ghostvillage.com/ghostcommunity/index.php?showtopic=7180
Throughout history, dowsing rods have been used to detect everything from witchcraft to water to ghosts to.... chocolate! Villagers discuss and scrutinize the legitimacy of this popular paranormal tool and ask the burning question: Do dowsing rods really work as they say?

10 Things About You
http://www.ghostvillage.com/ghostcommunity/index.php?showtopic=3221
Just to get to know our Ghostvillagers.

KatsGod's Drawing Gallery, share your creative works!
http://www.ghostvillage.com/ghostcommunity/index.php?showtopic=3907
Get the creative streak in you.

The Thousand Faces of Bargain Buddy
http://www.ghostvillage.com/ghostcommunity/index.php?showtopic=7081
Are you having trouble ridding your computer of Bargain Buddy or other spyware?
In the last month, the following people have joined our ghostly community. Please welcome:

ReaganSmith, tjas620, 70schild, col2005, okatokat0302, myk, inconnu, Anjowhit, toby_freak, SRT4Chris401, RaoRao, cenandra, ziggy1706, mg_henderson, freebird, witchofnovember, Txluck, kat8649, belgharbaoui, Spiritgirl703, carole13, Mellie, cowbz3, julie71, Spiritgrlz, rach, Siobhan, shamrock1130, Kristina Lynne, Kristy Lynne, sashawren, beast_boy905, ecks, fiddlerjones, PFCDURBON, dnuobrats, leighann757, baobao, Happypagan, que_pongo, cherokee, kippertranter, brenno, ann_r1, ekpi_ghost_hunters, xxxtalliexxx, Deadcell, winter51, ptownshortiroc, Markway, gajmerrill, Ghost Girl, heller_phoenix, kebalilly, firesprite, searts88, gigglez, dr_ming, Martin369, jaw, brooklyndodger, s20, cyan, lilruby, drofnats, acolthar, elis, kediaankit, LusterMud, Babyblueye397, water_element32, nchrck, Water_element13, greylady6165, loannamccoy, Brandon16, gbannon, knome84, pamela, facts_solid, excalibur, dream-interpretation, astig, Xtacee, pcampbell1969, Mercury, pryssigirl101, spiritechoes, phantomsfriend, hauntedone2, boston, sexypsyco32, clank9292, reneerain2, You Let Her Die, dollmaker38, python, bhotie, Bobnoxious, melody_ghostcon, GreySpook42, laurieb11, angellbabe, proxima_14, grego32, hilltop, kimberly, --robyn--, Spiderfly, hona, cfay, ghostboy21, dbranyon, Gman, euphixia, angellaaa_75, patrick86, sexy_hottie_single_17, renren2004, 333, iluvedge02, Pete514, jamieburb, Ceallaigh, evbeamon, dawnoftime, misschevious, utopianmudd, zuzulu, toolman, Wayne Geehan, s.gardner, Paul Roberts, Maryrecerrected, sues, sajjihatriyka, untouchable680, fotwenty07, Spitfire_Lady, Lil_Spitfire_Lady, Tristram, sysbroke, blackheaven, ryanj, frankenstein, Troyboy, waverlyspook, birk_knows, twiztid_bitch_2005, dragon_ryder82, iceman, LadyMickey, witchystang, kerrie35, Demonologist125, drmolto, Melanie_kropp, serna_baby, Y2LUBY, dpinnix, dpinnix1, guardiantales, littlewonder1988, Kayt00, writer63, default_login_id, tracy clarke, Boni, dyesmail, littlemiss, Lonely_Soul, nicnac3076, amberquin, twhrainne_04, teo, Karilynn, chuckles1972, 2865541cr, lilhippiechick010, Theresa, Kahlan, CejTec, ur mom, glez, charisma_means_beauty37, Nikala, kahlua101897, berryblubee, Rave_moon, Raven_moon, romancingthesoul, intheshadows, gold, piquantpkg, rob69, peters25, WAR812, potter, sophi_XXX, jamball137, katty, alienmoviefan, zigsbay, stosh, joi_louie, opaquecasper, cherisa, eminem_crazed1991, amazo, BlazingBlackness, dan_polen, Dynamic, Lonewolf, timmy3000, herbler, frogtown85, shujinko, DukeofBoogie, dojier818, cedarpointmom, hikaken, JENA1992, PK_07, kristineAparker, jackie333, Darktania, AlJam4, erra_cutie, radecervantes, damien, junglejym, ScreamBoxDolly, Lana, Hellina, elphabia, jhobelski_14, nursegirl, JayDee, onur, vikki_lewis, tigger31, Lost_Soul676, MelJan, southern_belle, greenwiccan, mariekreider, holla, Eunicia, Burch, single_grl_17, kq4ok, freespiritsrule, amethst, Weirdsville_kid, BluEyeDog, chrissie, Zodiac, seryinterested, JanineJohnson, crystalena, agrimm, corriewf, lockhart, ghostbarbie, ghostresearcher, stormfire, helene, Brandee, JBooN, sturpy, green_eyed_mom, mommie, gohst_fan11, markallensteed, yankee mark, kismitj, christy, kelz2005, saracat, homedogger, kdogger, ghostdance, Fortuna, faye, love, jdlb, bobbybobby, Mike, kgsaunt, Hecatesmoon1964, Kaigen, OrangeHorse, frankie, Kristie17, bouncerbazz, tikbalang, maggied, 7092850, kc_natas, dams3, amethyst33323, fritz_dya, morgan, blondie1874, spookyone05, amigodi, CTPRT_Hettie, beelzbob, sistrgoldenhair, fallen wings133, silveranger52, brittgwen, Petty Blue, SuziSpooks, witchybitch, shirleyaf, ram_rallapalli, vampiergirl13, racerboy, Isilwen, Medusa, Cherry Chikola, Cookie25_monster, Lotus69, Daisymay772, jayati, lovegoddess, bernadette, Coffin23, hippiekid77, Clarivoy, babyrabbit_23, Drifter89, ghostlover16, Sage_Star, jamiehall, seanL505, robstreeper, sj0286, Xairabe_Divine, coatesy, and cute1022.



Ghostvillage.com Quick Stats:

110,245 Messages in the Town Square Message Boards
7,621 Members in the Town Square
332 "Personal Encounters" published on Ghostvillage.com
245 Paranormal Web sites in the Ghost Search directory
13,801 Subscribers to this newsletter
4,728,402 total Web site "hits" for Ghostvillage.com in February


Ghostvillage.com just keeps growing and growing. We're the Web's largest supernatural community, the central place where people come to share their experiences, thoughts, and research. Please help us continue to grow by donating, buying a copy of the new book, The World's Most Haunted Places: From the Secret Files of Ghostvillage.com, shopping, or by buying a Ghostvillage.com t-shirt -- new designs are finally up! Every little bit helps run our servers and helps the site get bigger and better!

Please email us anytime at info@ghostvillage.com. Your comments, questions, and feedback are always welcomed.


---
All material is © 2005 Ghostvillage.com
REMOVAL INSTRUCTIONS: To be removed from the mailing list, please go to www.ghostvillage.com/subscribe.shtml.

SUPERNATURAL WEB HOSTING! Check out Emerging Market Web Design and tell them Ghostvillage.com sent you! http://www.emwd.com