January 31, 2011
Ghostly Figure Near My Dad
Rate this encounter:
Curt Cherrnay - Palm Beach Gardens, Florida - January 1, 2008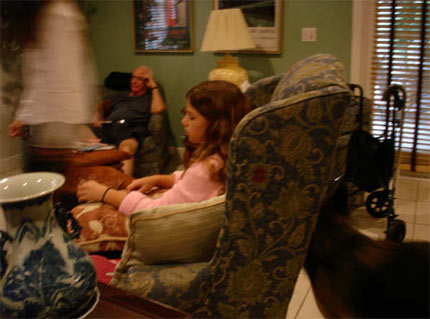 This picture was taken in my father's house, by my sister-in-law. In the picture are my father, my niece, and this white image. This date was my stepmother's birthday -- she died less than 6 weeks later. My father in the picture took his own life in that house less than 22 months later.