May 3, 2012
Apparition Caught at Rolling Hills Asylum
Rate this encounter:
Sharon Coyle --
Rolling Hills Asylum
, East Bethany, New York -- April 3, 2012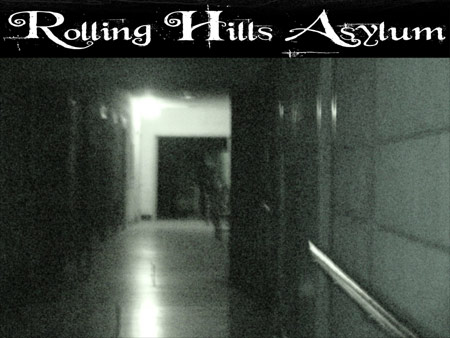 I was using a Sony CyberShot H9 with night shot and an extra external IR Light made by one of my key volunteers and tech guru, Dave Smith of ParanormalSixx, the camera was set on nightshot.
The photos were taken Tuesday April 3, 2012 a little after midnight. I was on the 2nd floor East wing (Shadow People Hallway) of Rolling Hills Asylum with my friend Sandy MacLeod (member of New England Ghost and founder of Footsteps Paranormal) and two of my RHA key volunteers Scott and Amy Nash (Momentum Paranormal). I also had my Frank's Box #87 set up and running off and on throughout the evening. In addition, we had my Mel 8704R ATTD, several 1 inch mag lights, audio recorders, video recorder, and Scott had a full spectrum camera too (
I am having all of them check for any additional evidence that may be relevant
).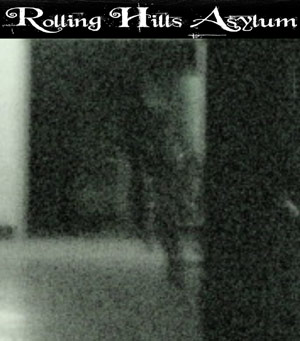 We were set up on the far side of the Shadow Hallway, right outside the solarium (where "Jack" paces back and forth behind the closed doors, facing the West Wing ramp and infirmary (about 150 - 200 foot distance, I'm guessing). We had all been hearing noises... footsteps... sounds of furniture moving... distant voices, seeing shadows, all the usual activity, including hits on the mag lights and Mel Meter.
I used to be the type of person who would take 300 to 500 photos a night on investigations, but owning RHA, it's impossible to keep up with the evidence, let alone have a large enough hard drive to store all of it. So now I tend to enjoy and focus in on my personal experiences and use my camera and recorder judiciously. That being said, we kept seeing so many shadows passing back and forth across the Infirmary doorway and heading down the hallway toward us that when it became super dark I started clicking off a few photos, pretty confident that it was Roy Crouse, our 7-foot tall shadow man. Roy was born on March 4, 1890 and passed away from a heart attack on April 11, 1942 at the age of 52. I encountered Roy for the first time on my first visit to RHA on June 12, 2008 and he has been my favorite ever since. We seem to have a special connection. I often receive EVPs from him and also clear conversations from him via my Frank's Box #87.
I believe that Roy was showing himself that evening in response to the earlier activities in RHA. I think he was letting me know all was A-OK and all of RHA's spirits were feeling safe again.
I will check my audio from Tuesday night (as I said, I'm a bit behind) and will check with Amy, Scott and Sandy to see if they have anything to add.