Added May 16, 2003
China Hutch Orb
Rate this encounter:
Ronda Allen, Chisholm, Minnesota, May 2003, nonnie@2z.net
Click on pictures for larger view.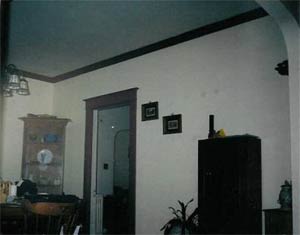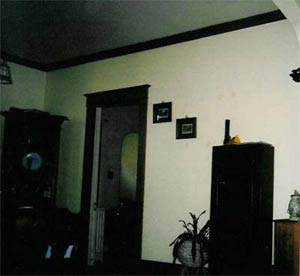 Those of you that are familiar with this site may know me better as Nonnie. A few days ago my fiancée Brian (KRCguns) was walking around the house snapping pictures whenever he would "feel" something. We did get seven orbs in several pictures but this was the best of them all. We have had many strange occurrences since we moved into the house in April 2002. We like this picture the best due to the mist and orb in front of the china hutch as well as the points of light on the wall to the right of the hutch. We've tried to explain the points of light but can find no source. The next photo taken, about 15 seconds later, showed two points of light further down the wall. Both photos were taken from the same vantage point.