October 8, 2009
Apparition Caught on Game Camera
Rate this encounter:
Sue - Wayland, New York - August 28, 2008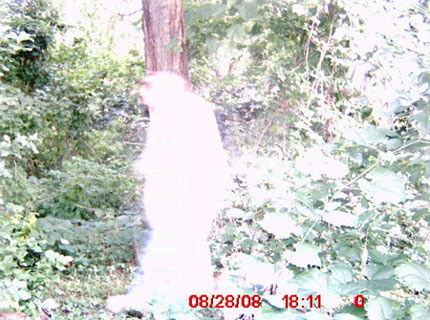 This was taken by a game camera back in our woods. No one was back there at the time. There is a local history within feet of our woods known as the 22-Mile Tree. It was an inn and trading post in the late 1700s early 1800s. We also have pictures of orbs back there, all within the same time period.